TV Bits: 'Revolution' Picked Up, James Cromwell Joins 'American Horror Story,' Lady Gaga On 'The Simpsons, And More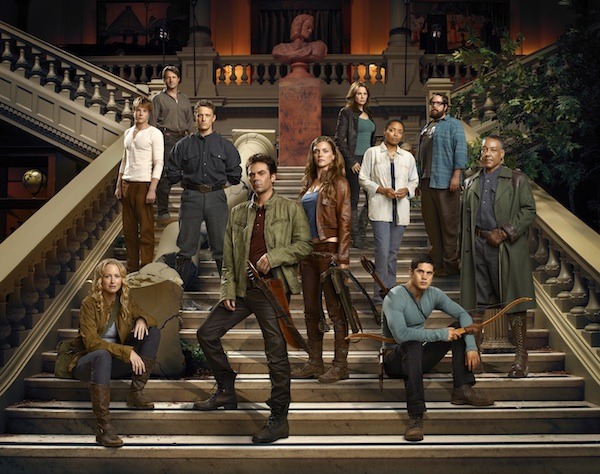 There's always a ton of news on the TV front but, instead of featuring it all, we occasionally pick out the good bits. After the jump read about:
J.J. Abrams' new show, Revolution (above), directed by Jon Favreau has been picked up.
James Cromwell will butt heads with Jessica Lange on American Horror Story Season 2.
Showtime is developing a show called The Angry Buddhist.
Star-making director Debra Granik will direct the HBO pilot American High Life.
See what Lady Gaga will, partially, look like on The Simpsons.
Chevy Chase still doesn't think Community is funny.
Where has Jon Favreau been? He was busy directing a brand new pilot for producer J.J. Abrams and NBC just picked the show up, so we'll get to see it. It's called Revolution and is about a world where a group of survivors try to rebuild when all energy mysteriously disappears. Among the show's stars are Billy Burke (Twilight) and Giancarlo Esposito (Breaking Bad). Here's a look at the cast from TV Line, head there to read about some other shows too.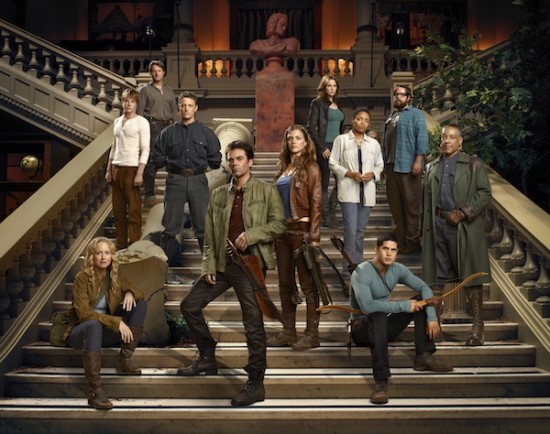 American Horror Story season 2 is getting ready to go into production and besides new additions like Adam Levine and Chloe Sevigny (along with returning cast members) a final piece has been added. James Cromwell, best known for his work in Babe but recently seen in The Artist, has been cast as the lead doctor at an East Coast mental institution that'll be run by Jessica Lange's character. Thanks to Deadline.
Showtime's Original Programming has begun to rival HBO's so now when they start working on a new show, everyone takes notice. Case in point, they've begun developing a show called The Angry Buddhist, based on a novel by Big Love writer Seth Greenland. It's about three very different brothers whose lives change when there's an unexpected murder. The book comes out this week. Thanks to Deadline.
Speaking of HBO, they have a new show being developed called American High Life, which is about a well-to-do woman who travels home to her poor, Midwest hometown. Casting has yet to begin but the pilot, and possibly more, will be directed by Debra Granik. Granik directed Down to the Bone and Winter's Bone, igniting the careers of Vera Farmiga and Jennifer Lawrence respectively. Read more at Thompson on Hollywood.
Lady Gaga is coming to The Simpsons on May 20 and will be wearing 18 outfits in the episode. Entertainment Weekly has the details and your first look: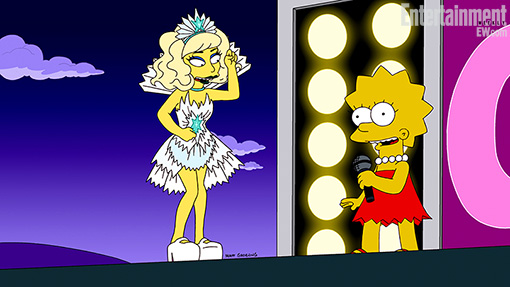 Finally, Vulture spoke to Chevy Chase in New York and asked him a few questions about Community. Chase was very reluctant to discuss the show and even in print, the interview reads as highly uncomfortable. Head to Vulture to read it, but here's an example:
How would you change things on the show?
I'd make it funnier.
How would you make it funnier?
With my brand of humor. I'm not crazy about that character and I'm getting tired of playing him.