André Benjamin's Jimi Hendrix Biopic To Shoot This Month?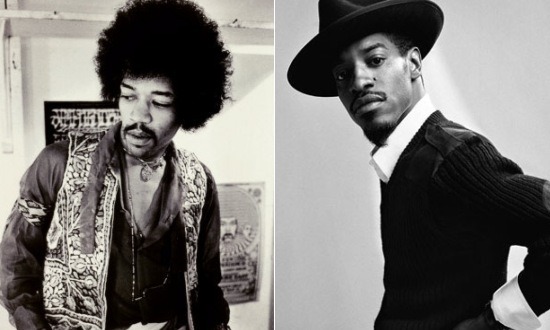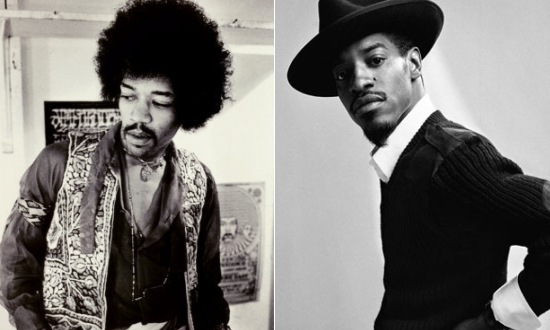 For years now, André Benjamin has been talking about playing the lead in a biopic of Jimi Hendrix's life. But between the Hendrix estate's notoriously tight hold on the late musician's work and the fact that we haven't heard of much forward movement on the film, we couldn't help but be skeptical.
According to a new report, however, not only is the movie in pre-production, it could shoot as early as this month under the title All is By My Side. It may be worth taking this news with a grain of salt, but if true, it's a surprising and exciting development on a project that looked like it might never actually get off the ground.
The site reports that the film will follow Hendrix around his breakthrough period from 1966-1967, chronicling his discovery in New York by Linda Keith (then the girlfriend of Rolling Stones guitarist Keith Richards); his meeting with manager Chas Chandler and subsequent arrival in London in 1966; and the recording of The Jimi Hendrix Experience's revered debut album Are You Experienced. Oddly, there's no word on whether the Hendrix estate has agreed to hand over the rights to use Hendrix's songs. A music biopic with none of the musician's original work would be a sad sight indeed.
There's also no new info on who'll fill out the rest of the cast. Last summer, Captain America: The First Avenger star Hayley Atwell let slip that she was attached to the film, but the latest report doesn't mention her or any other stars at all. No doubt we'll hear more on casting as production gets underway.
Best known as one-half of the acclaimed hip-hop duo Outkast, Benjamin (a.k.a. André 3000) has racked up a bit of acting experience over the years as well, in films like Semi-Pro, Idlewild, and Four Brothers. Even so, Hendrix would probably be his greatest challenge yet. On the plus side, it should help that the charismatic Benjamin clearly shares the late Hendrix's passion for music and performance, even if he can't play the guitar like Hendrix could (but who can?).