Superhero Bits: The Avengers, The Amazing Spider-Man, The Dark Knight Rises, Stan Lee, Black Widow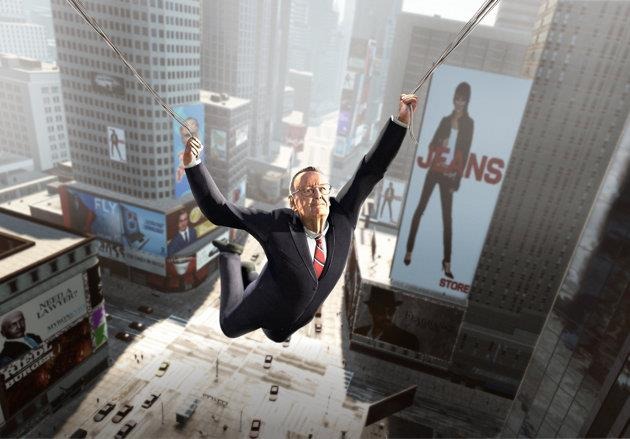 Why will Avengers 2 be much more difficult to assemble for Disney? Want to read an in-depth interview with composer Alan Silvestri? Does Matthew Modine think The Dark Knight Rises will beat The Avengers at the box office? Would you like to see a bunch of new images from The Amazing Spider-Man? Has Marion Cotillard commented on her role in The Dark Knight Rises? Where can you see every single Batman poster ever made? Read about all this and more in today's Superhero Bits.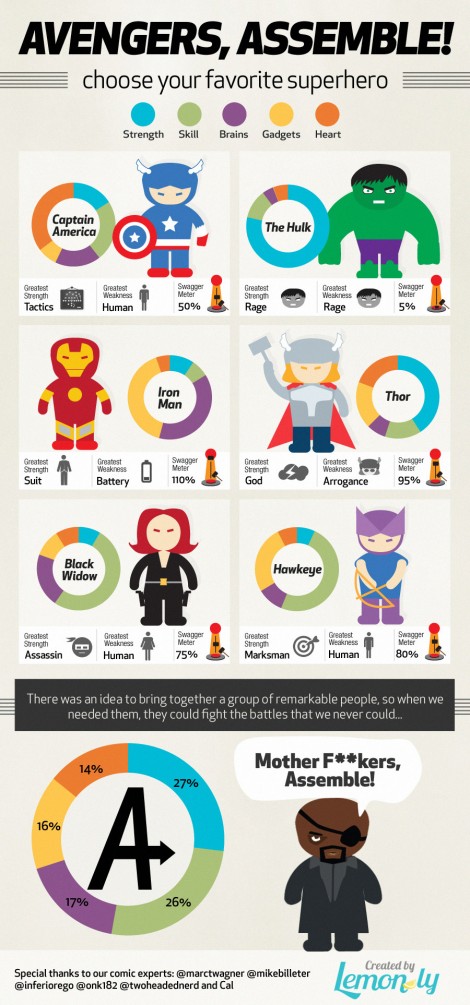 Forever Geek compiled seven different Avengers Infographics, including this one from Lemon.ly.
We know Avengers 2 is coming but, according to Variety, it's going to be decidedly more difficult to make because Robert Downey Jr. is only signed for four Marvel movies and Joss Whedon one.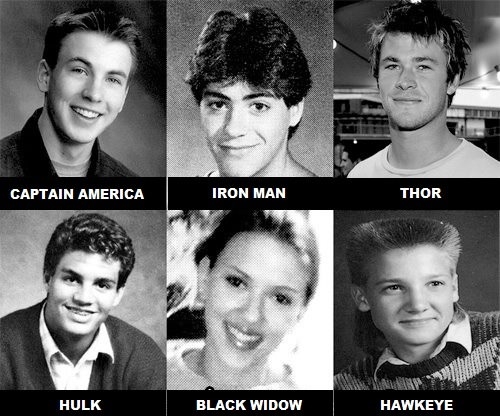 Here are The Avengers in their high school days. I saw it on Bleeding Cool.
Hollywood.com did a fantastic, in depth interview with Alan Silvestri, composer of Captain America: The First Avenger as well as The Avengers. If you like film scores, it's a must read.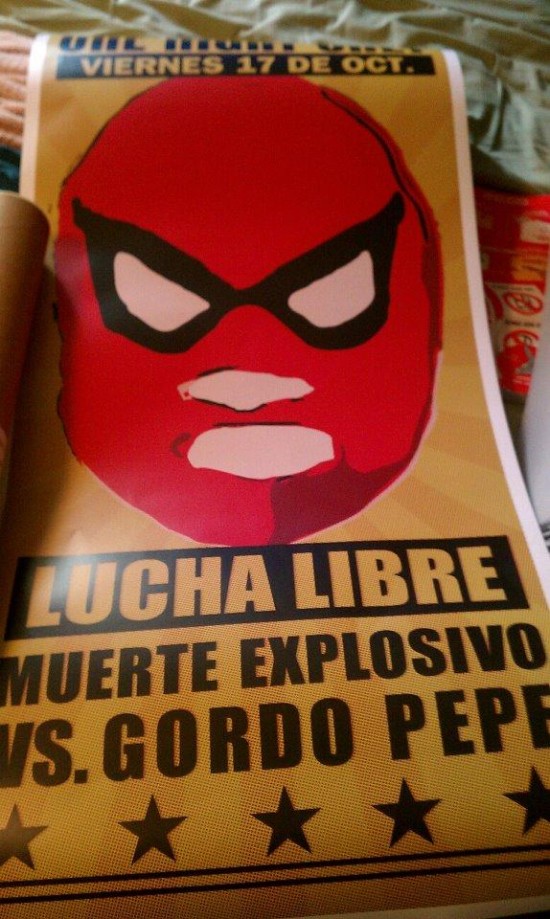 Comic Book Movie has a look at a new sliver of The Amazing Spider-Man viral.
The Los Angeles Times has the seven lessons Hollywood can learn from The Avengers success.
Get More: Big Morning Buzz Live
VH1 spoke to Matthew Modine about his work in The Dark Knight Rises and how he thinks it'll beat The Avengers.VMAN (via CBM) ran an interview between Tobey Maguire and Andrew Garfield discussing playing Spider-Man.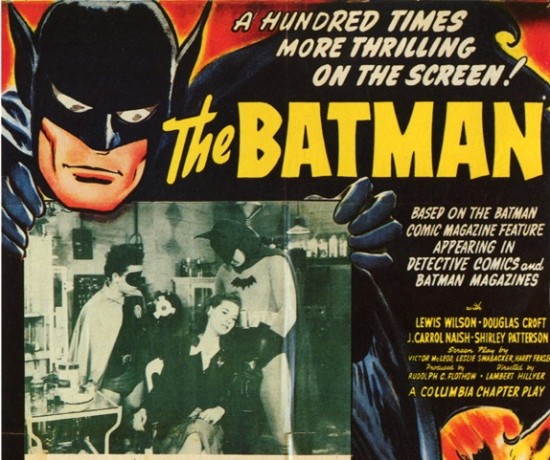 Poster Collective did something very, very impressive. They compiled well over 100 Batman posters, claiming it's every Batman movie/TV poster ever created. That's the first one above. head to the site for more.Screencrush has a cool article on 10 things you might not have known about The Avengers.
Due to the amount of graphics and images included in Superhero Bits, we have to split this post over FOUR pages. Click the link above to continue to the second page of Superhero Bits.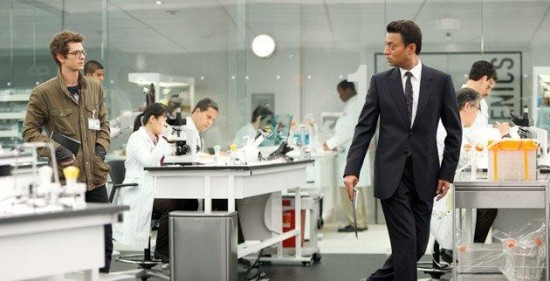 Here's one of the first images of Irrfan Khan (Slumdog Millionaire) from The Amazing Spider-Man, via CBM.
Marion Cotillard swears to The Hollywood Reporter that she's not Talia Al Ghul in The Dark Knight Rises:
[Miranda Tate and Bruce Wayne] go through difficulties, and she wants to help provide the world clean energies. She's a good guy.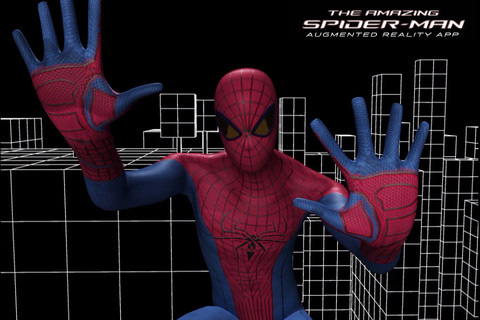 Sony just launched an augmented reality app for The Amazing Spider-Man according to Coming Soon.
Movies.com asked Joss Whedon what, if anything, he learned from inheriting a world in Alien Resurrection that he used on Avengers:
 Yes, I did — I learned to direct it myself. With Alien Resurrection I had such a good time with the script. They brought Sigourney [Weaver] in, they brought Winona [Ryder] in, it was all very exciting — and then the man who directed it couldn't speak English. I don't know if they actually gave him a translation of the script. So it was very frustrating, but the lesson has always been the same, which is find something new while honoring what people love. And when you're making TV, you're doing that every week — you're trying to put a new spin on something that you may have done over 100 times, while still remembering why the audience tuned in, in the first place.
The Geek Twins picked their favorite Avengers fan-made trailers, including this Inception mashup.Talking Comics talks about the big topic of the week: The Avengers vs. The Dark Knight Rises.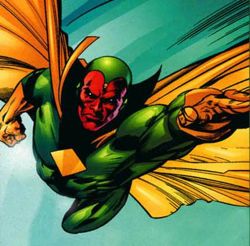 Superhero Hype lists 11 Avengers that could, or should, show up in the sequel such as The Vision, above.Shooting the Script attempts to pick the best superhero casting decisions of all time.
Chances are, you saw this already, but Bleeding Cool posted a video of the best Iron Man cosplay ever.
Stan Lee always seems to be in some sort of legal battle and now he's fighting over control of his POW Entertainment.
Due to the amount of graphics and images included in Superhero Bits, we have to split this post over FOUR pages. Click the link above to continue to the third page of Superhero Bits.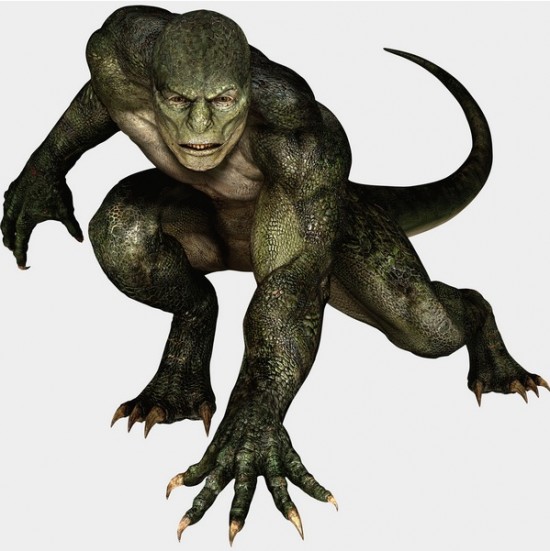 Comic Book Movie put up a few new looks at The Lizard in The Amazing Spider-Man.
Here's the music video for the Soundgarden song in the end credits of The Avengers.
The 3D of The Avengers almost ruined one press screening of the film according to Movieline.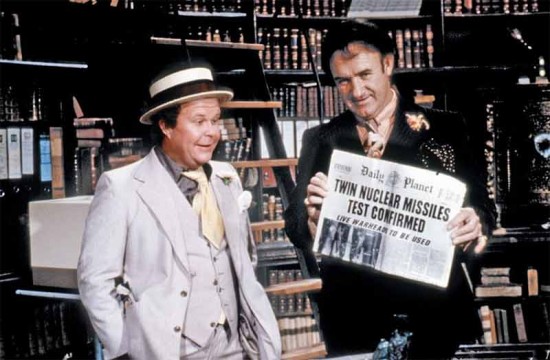 IO9 lists a bunch of supervillan schemes that really should have worked, such as Lex Luthor's in Superman.The Hollywood Reporter details the online battle between Samuel L. Jackson and NY Times film critic AO Scott over The Avengers.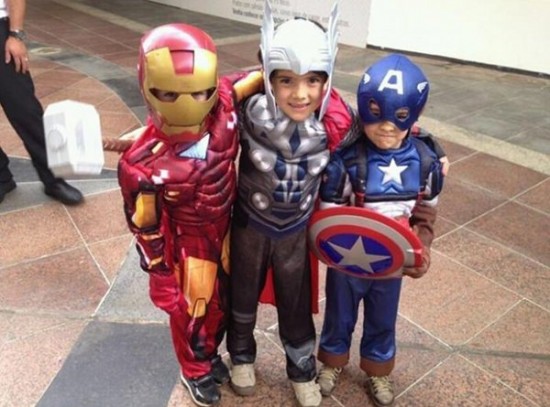 Cute kid Avengers cosplay on 9Gag (via Fashionably Geek).
Reject Radio did a great podcast with some real comic experts on The Avengers.
You can buy this shirt that Robert Downey Jr. was recently seen wearing at Jack of All Trades, via I Love Superhero Shirts.
Kevin Feige confirmed to Badass Digest that there are no easter eggs in The Avengers.
Heroes always land on two knees and one hand: the three point landing. Check out this video by Duncan Robson (via Geek Tyrant.)
DC vs. Marvel, the debate began in comics and now rages in Movies over at Movies.com.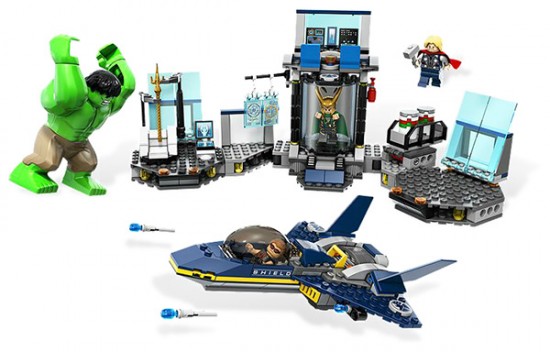 Geek Alerts posted a round up of all the Lego Avengers sets available, now spoiler free since the movie is out.Screencrush writes about the role of the women in The Avengers.
Due to the amount of graphics and images included in Superhero Bits, we have to split this post over FOUR pages. Click the link above to continue to the fourth page of Superhero Bits.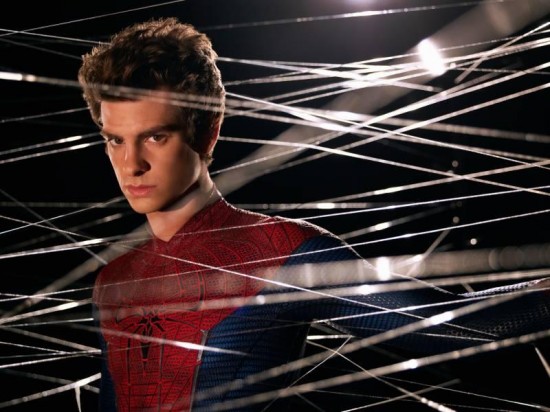 Stark Industries (via CBM) posted a few new promo images from The Amazing Spider-Man.
What are the best performances in the career of every member of The Avengers? Indiewire picks them.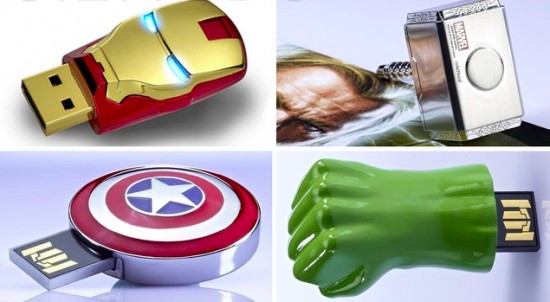 Gizmodo (via Mighty Ape) features these Avengers USB drive.
Have burning questions from The Avengers? Odds are it's one of these covered at IFC.com.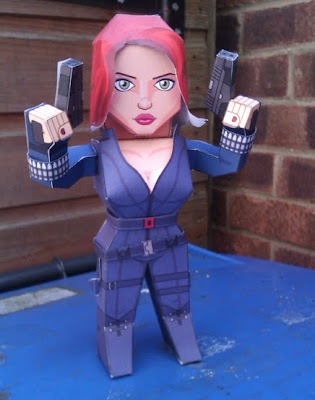 Cool papercraft Black Widow that you can download right now, thanks to Super Punch.
The Playlist runs through the cast and crew of The Avengers and tells you what they're doing next.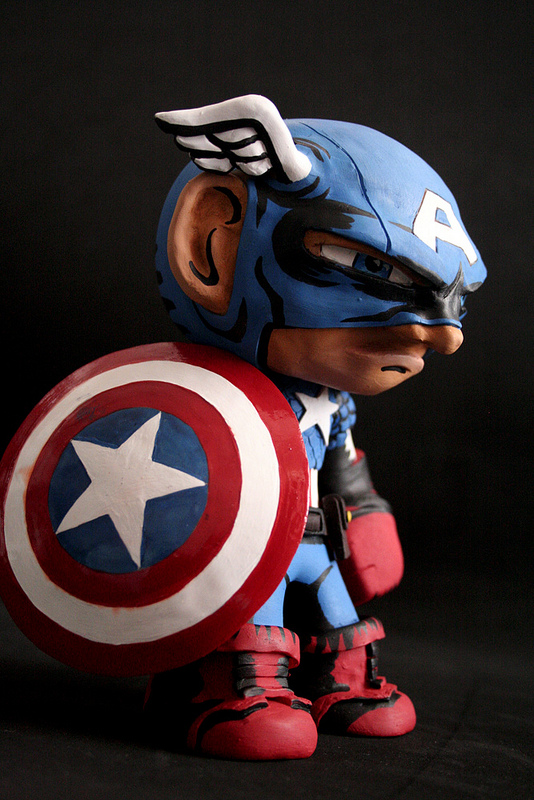 Emmanuel Pérez del Río did this cool custom Captain America toy featured on Toy Cutter.
Another article on whether or not The Avengers is the best comic book movie of all time. Thanks to Vulture.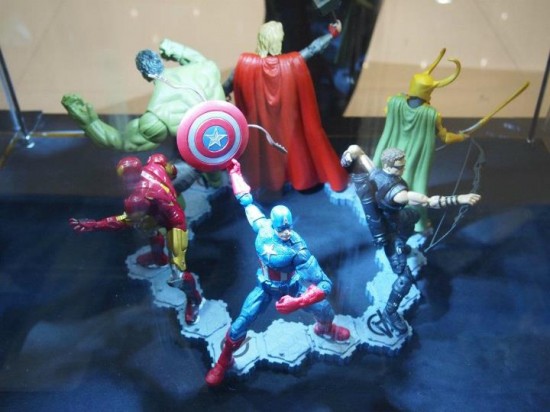 Wal Mart is releasing an exclusive set of Avengers toys that link together if you open them. Why would you open them? Find out how to preorder on Super Punch.
Believe it or not, Samuel L. Jackson might be one of the biggest box office stars of all time now. Read more at EW.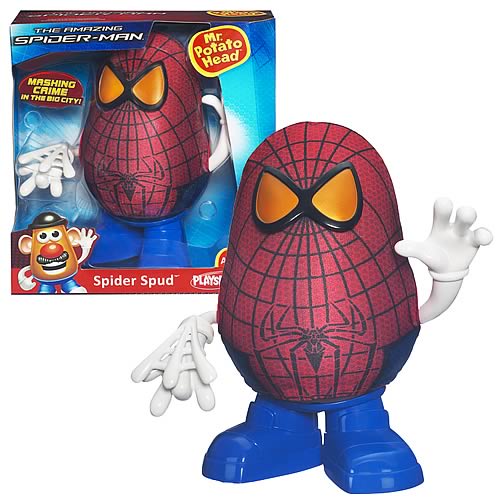 Spider-Spud, Spider-Spud. Pre-order this Amazing Spider-Man Mr. Potato Head at Entertainment Earth, via Geek Alerts.
Believe it or not, The Avengers was NOT the most pirated movie last week. Read why at The Hollywood Reporter.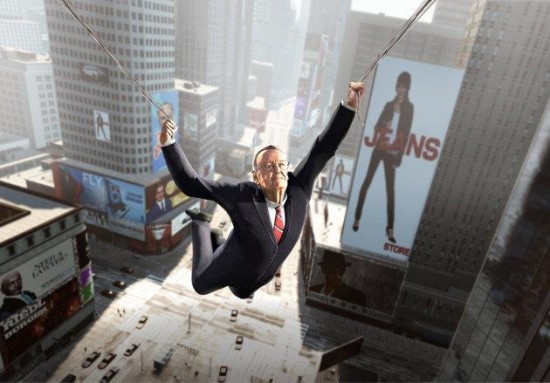 Here's your first look at Stan Lee as a playable character in The Amazing Spider-Man video game from Yahoo.
One of the more interesting records set by The Avengers: most mobile ticket sales, according to TechCrunch.