20 Minutes Of Behind The Scenes B-Roll Footage From Wes Anderson's 'Moonrise Kingdom'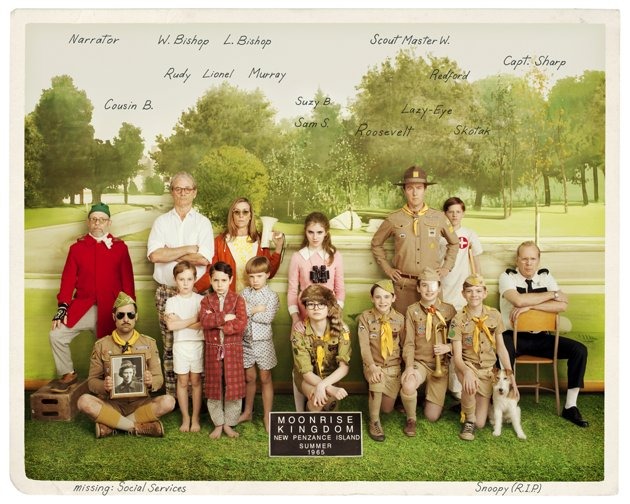 If you've been reading /Film for even a few minutes, then you know that I love watching ans posting fly-on-the-wall footage from the making of films, especially when it comes to projects from my favorite auteurs. Most of the behind the scenes documentaries included on DVD/Blu-ray fail to provide anything more than a glossy advertisement-style look at the making of a movie. For the past few years we've been posting "B-roll footage" from the making of interesting movies, which is primarily provided by the studios to television outlets to intercut with interviews with the cast and the crew.
Like or hate his style, most will agree that Wes Anderson is one of the more interesting filmmakers working today. I'm always interested to see Wes in action, especially since he works with an interesting crew of actors and that almost every shot is such artfully constructed, composed and executed. After the jump you will find over 20 minutes of b-roll footage from Anderson's Moonrise Kingdom. Please be warned of possible spoilers if you havent seen the film.