Page 2: May The 4th Be With You 'Star Wars' Edition, Also: Steven Spielberg, Harry Potter, Hobbit, Game Of Thrones, Studio Ghibli, The Social Network, Ferris Bueller, Star Trek, Fifth Element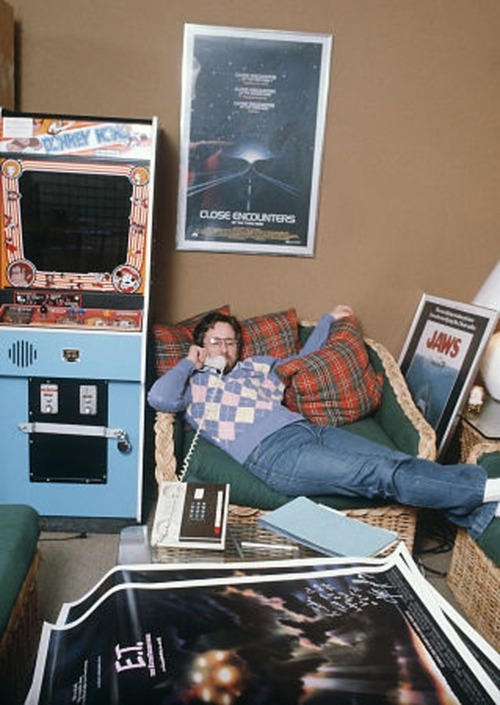 What is Page 2? Page 2 is a compilation of stories and news tidbits, which for whatever reason, didn't make the front page of /Film. After the jump we've included 48 different items, fun images, videos, casting tidbits, articles of interest and more. It's like a mystery grab bag of movie web related goodness. If you have any interesting items that we might've missed that you think should go in /Film's Page 2 – email us!
Header Photo: Vintage photo of  Steven Spielberg in his office during the release E.T.
Sex, Drugs and Disney Sequels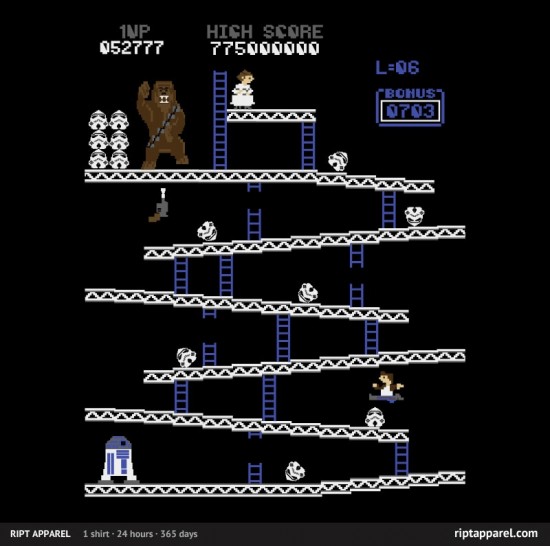 Today's t-shirt of RIPT Apparel is a Star Wars/Donkey Kong-inspired design "Wookie Kong"
Mini-Geek Deal: 20% off Star Wars fine art on May 4th (1 day only) with the code "MAYTHE4TH"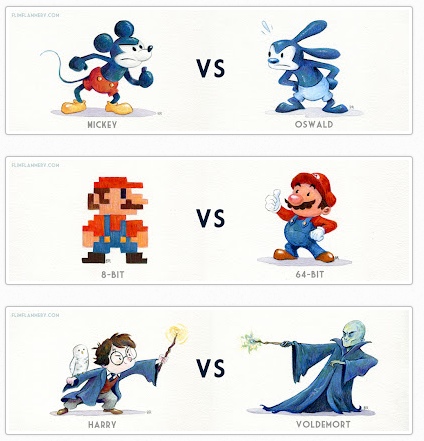 Bill Robinson's Versus series10 ways to celebrate Star Wars DayVideo: Two Girls, One Beautiful Hobbit SongThe 10 Most Anticipated Anti-Blockbuster Movies of the Summer Blockbuster Season
Tardis Cat House
Sideshow Collectibles's Darth Maul Mythos Statue Is Up.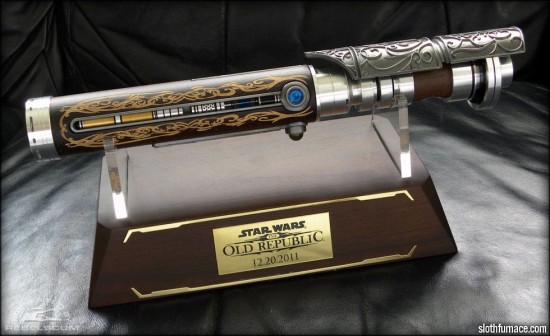 Photos of eFX's Star Wars: The Old Republic Master Orgus LightsaberLola Versus Soundtrack Features Dan Deacon, Ani DiFranco, Taken by Trees & Score By Fall On Your SwordVideo: The History of House StarkA list of Deleted Scenes that Be On The John Carter Blu-Ray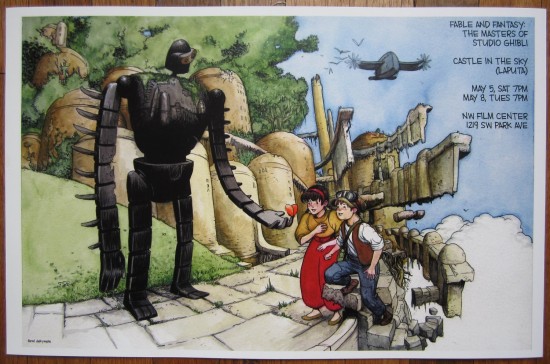 Studio Ghibli poster by Farel Dalrymple on sale at Etsy.The Reason Why You Can Probably Count on a Third TRON Movie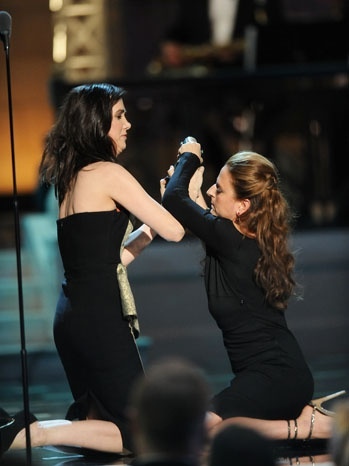 Kristen Wiig, Annie Mumolo Play Wrestle Over 'Bridesmaids' Comedy AwardMini-Geek Deal: Fandango: Buy One Get One Free Movie Ticket for Visa Signature Cardholders

A Look At The Social Network Told Through The Facebook TimelineBret Easton Ellis, Paul Schrader Drumming Up Funds for 'The Canyons' through Kickstarter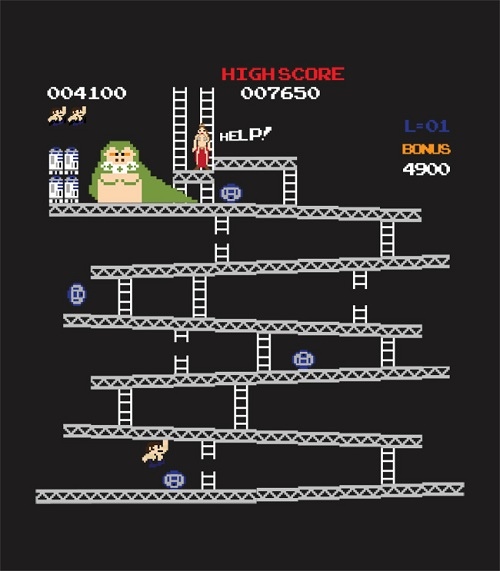 Star Wars Reimagined as 8-Bit Video GamesHumphrey Bogart 'Casablanca' Photo on Facebook Prompts Lawsuit Against Burberry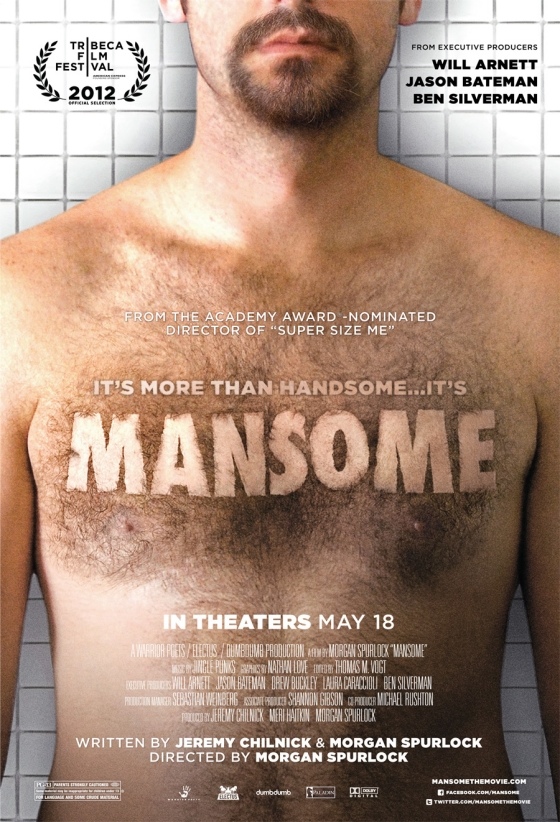 Poster for Morgan Spurlock's MansomeLEGO Harry Potter Years 5-7 Hits The App Store
Trailers From Hell: Eli Roth talks about The Birds.
When Universal demanded fake pot on the set of Oliver Stone's Savages, production designer Tomas Voth created faux plants, buds and twigs in all varietals. How did he make it look authentic?

"The Shermer" a tie design inspired by Ferris Bueller's Day Off
Nick Frost to star in 'Cuban Fury'
Pixar Animator Tours New 'Finding Nemo' Wing at Disney's Art of Animation Resort
How to Shoot Instagram Photos That Look Like Your Favorite Directors' Films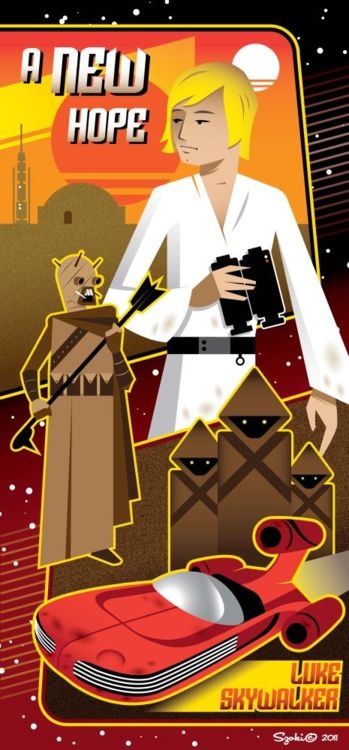 A New Hope poster by SzokiHow Harvey Weinstein Learned to Be a Bully
Watch a Vampire History Featurette from Dark Shadows
Aubrey Plaza and Mark Duplass talk Star Wars in a clip from Safety Not Guaranteed.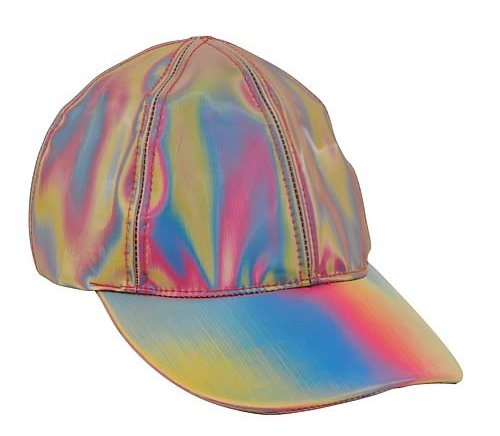 Back to the Future Marty McFly Hat Prop ReplicaTom Shadyac's Documentary 'I Am' Goes to Universal International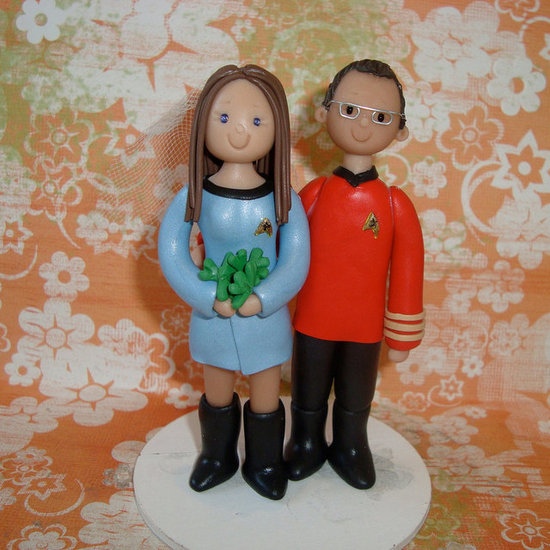 8 Totally Trekkie Wedding Cake Toppers
Analyst Report Claims No Apple Television Until 2014, But Count On iPay And iCarrier
Call-In Commentary: Watch the "Safe" trailer with writer-director Boaz Yakin18 Things I Learned At CinemaCon 2012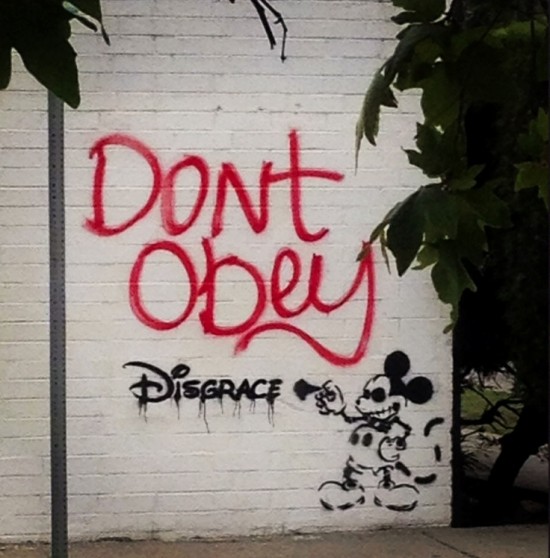 "Don't Obey" street art.
Jewel Will Star in June Carter Cash Biopic
Imagineers Reveal 'Beauty & The Beast' Inspired Elements at the Be Our Guest Restaurant
Michael Biehn To Produce & Star In 'Treachery'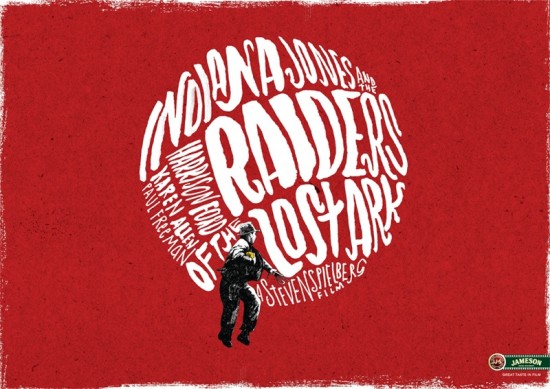 Peter Strain's Raiders of the Lost Ark poster.
Danny Elfman Live Q & A Event for Dark Shadows Soundtrack Release at Warner Brothers This Tuesday 5/8–Free to Public with RSVP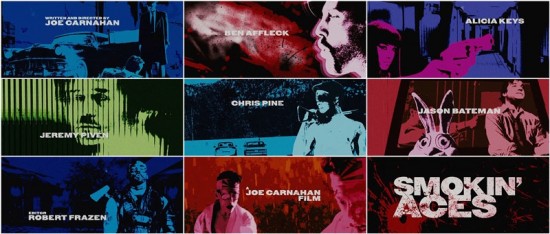 The Art of the Title Sequence: Smokin' AcesThe Best Reviewed Movie Franchises of All Time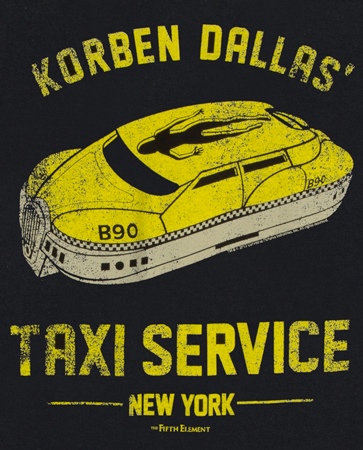 The Fifth Element T-ShirtFive Favorite Films with John Cusack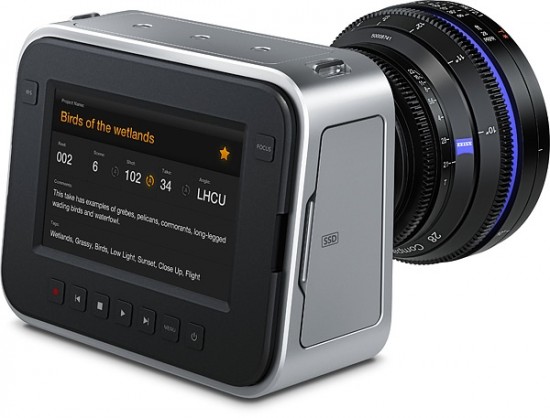 Blackmagic Design announced The Blackmagic Cinema Camera
Kirk and Picard will finally visit space in real life ... sort of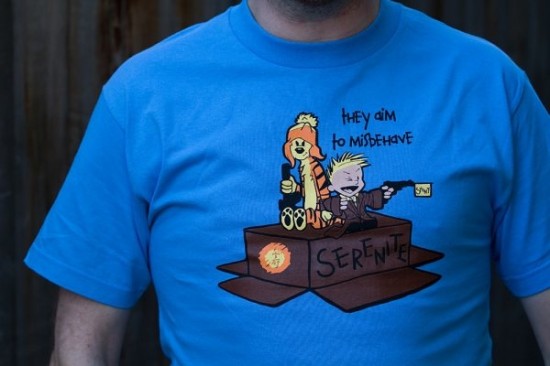 Cool Tee for Browncoats and Calvin and Hobbes Fans: Malvin & Cobbes8 Incredibly Creepy Animal/Human Relationships In Movies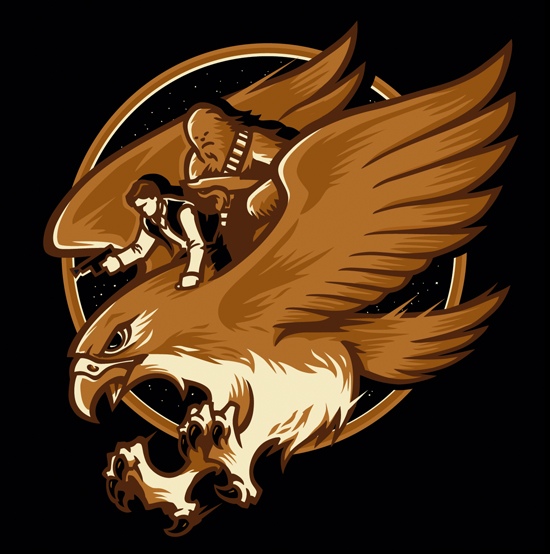 Ride The Falcon T-Shirt
Warner Bros. Launches Awesome 'Inside the Script' E-Book Series