Sequel Bits: David Tennant Rumored To Be Circling 'Fast Six', Plus: 'Captain America 2', 'Hancock 2', 'Men In Black 3', 'TRON: Uprising'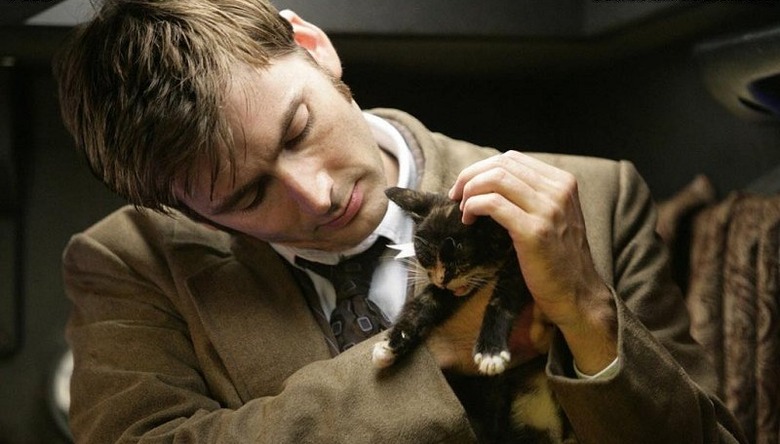 A poster, some behind-the-scenes footage, and a rather intriguing bit of potential casting lurk in this edition of Sequel Bits. After the jump:
A rumor says David Tennant wants to do Fast Six
Peter Berg is still really excited to do Hancock 2
Kevin Feige teases a change of pace for Captain America 2
Here's what goes on behind the scenes of Men in Black 3
TRON: Uprising poster promises to re-program the future
Peter Berg continues to insist that Hancock 2 will get going sometime soon, and that in fact it's ever so slowly inching forward. "There was a phone call. I mean, that's movement. We had a phone call last week and [producer] Akiva [Goldsman] and Will Smith were on the phone," he told MTV. "Everyone's got ideas, and everyone seems energized."
According to Berg, the entire world is crying out for another Hancock:
It's very encouraging. I'm just coming off a world tour for Battleship. Will's coming off a world tour for Men In Black. Everywhere we go around the world, [Hancock] is really loved. Over in Korea and Russia and Tokyo and Australia, all over Europe, everyone wants to know about it, so it's definitely gotten us thinking.
And now we know which countries to thank or blame depending on how the film turns out, if and when it finally gets going.
In doing press for The Avengers, Marvel Studios head Kevin Feige's been dropping little hints here and there about other titles coming down the superhero movie pipeline. The latest is a little tease about Captain America 2, which of course will see the World War II hero making his way through modern times.
Cap's in the modern day now. So if we looked at war movies from the '40s as our inspiration for the first Cap, the next one we're looking at very different movies, very different inspiration. So it will almost be a different genre of film, which I've never seen before in a sequel.
Overblown promotional talk, or an accurate assessment of the vast differences between the two films? We'll learn more as the project continues to develop. [via MTV]
Sony's strategy for the final marketing push for Men in Black 3 seems to be to just drop as many videos as quickly as possible. We've already gotten five separate clips from the time-traveling sci-fi sequel this week, and now we have some B-roll showing what happens behind the scenes.
There seem to be a couple of small glimpses of things we haven't already seen in the previous videos, but mostly it's just smiling, laughing, and the occasional goof. Will Smith and Josh Brolin look like they had plenty of fun making it, though.
Directed by Barry Sonnenfeld and also starring Tommy Lee Jones, Emma Thompson, and Alice Eve, Men in Black 3 opens May 25. [Trailer Addict, here and here]
Here's a slick new poster to go with the TRON: Uprising trailer and concept art that released over the past few days.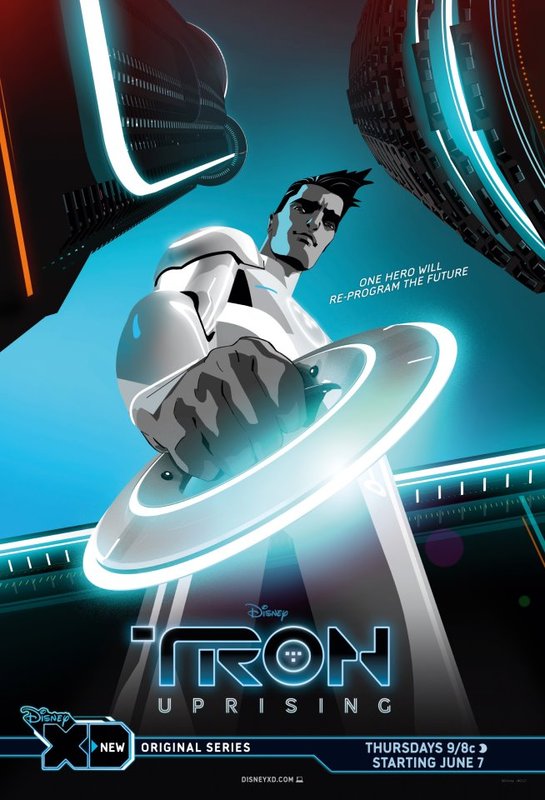 Beck is a young program who becomes the skillful leader of a revolution inside the computer world of The Grid. His mission is to free his home and friends from the reign of the villainous Clu 2 and his henchman General Tesler. Beck will be trained by Tron – the greatest warrior the Grid has ever come to know. Tron will not only teach Beck the fighting and light cycle skills he needs to challenge this brutal military occupation, but he will be a guide and mentor to him as he grows beyond his youthful, impulsive nature into a courageous, powerful, strong leader. Destined to become the next Tron of the system, Beck adopts Tron's persona and becomes the archenemy of General Tesler and his oppressive forces.
The pictured hero who will "re-program the future" is Beck, who's voiced by Elijah Wood. Mandy Moore, Emmanuelle Chriqui, Paul Reubens, Nathan Corddry, and Bruce Boxleitner also lend their vocal talents to the animated series. A half-hour "prelude" titled TRON: Uprising, Beck's Beginning will air on the Disney Channel May 18, followed by the premiere of the TRON: Uprising on Disney XD June 7. [CBM]