New Photos Of The Lizard From 'The Amazing Spider-Man'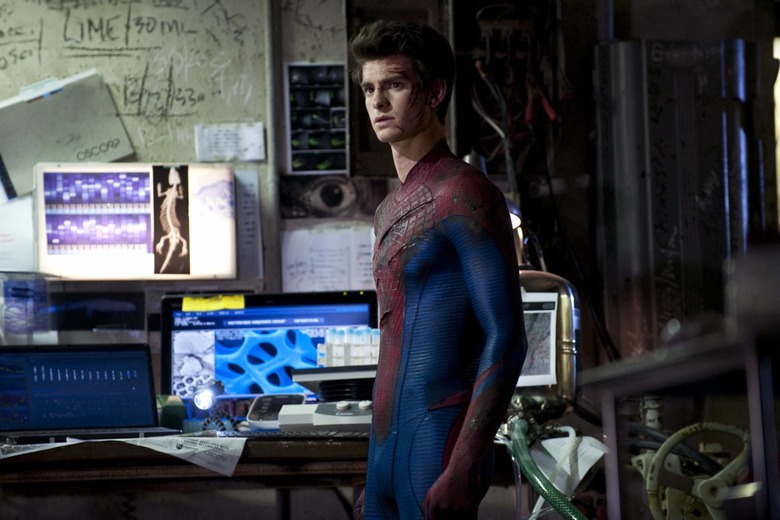 Later today the new trailer for Marc Webb's The Amazing Spider-Man will go online, just before it hits theaters in front of The Avengers. We'll have that up as soon as it becomes available, along with some other info from a press event held yesterday to promote the film.
In the meantime, Apple provided a few new shots from the movie last night, and two of them feature villain the Lizard, played by Rhys Ifans, a whole lot of CGI, and what looks like a couple of really nifty gloves. Check out those pics below.
So there's the classic Lizard lab coat, an element I know some people have been hoping to see. And in that image, are we also looking at another character who has been treated with the same mutagen that gives rise to the Lizard? He looks pretty green. Also, it's good to see that Peter Parker is still using old-school photo gear. [Apple]