First Look: Scarlett Johansson As Janet Leigh In 'Hitchcock,' Plus Her Alien Character In 'Under The Skin'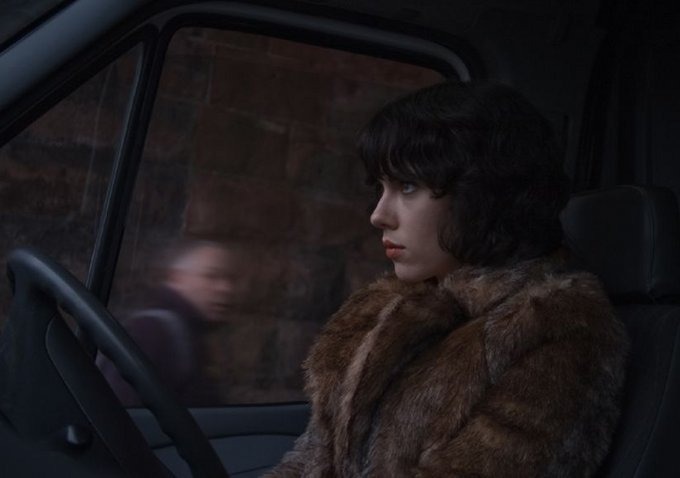 Scarlett Johansson had a quiet couple of years, with only Iron Man 2 and We Bought a Zoo hitting theaters in 2010 and 2011, respectively. But her profile is back up in the stratosphere thanks to The Avengers, and now a couple other productions she's involved in are taking advangate of the attention lavished on Marvel's big hit.
Here we've got two looks at Johansson in two very different movies. One is a film about the making of Psycho, in which she plays the actress Janet Leigh. The other is from Under the Skin, directed by Jonathan Glazer (Sexy Beast), in which Johansson plays an alien in human skin.
Hitchcock, as the adaptation of Stephen Rebello's book Alfred Hitchcock and the Making of Psycho is called, features Johansson as the actress famously killed off early in the film, in one of the most iconic scenes in movie history.
Leigh is a bit more sternly attractive than Johansson is; the modern actress is a bit more lush. But the costume in this set photo (released via Yahoo) looks good, and I'm eager to see her interacting with Anthony Hopkins as Hitch. (His makeup is seen here.)
NO PHOTO
Also in the cast are Helen Mirren, Jessica Biel, Michael Stuhlbarg, James D'Arcy, Toni Colettte, Danny Huston and Michael Wincott. Sacha Gervasi, who made the doc Anvil! The Story of Anvil, is directing.
And then, since we never properly featured it when the image hit the other day, there's Under the Skin, a film which was announced quite some time ago and is finally in post-production. Jonathan Glazer's third feature (following Birth) features, as Johansson said last year, "an 'it' that becomes a 'she.' It's kind of impossible to describe."
Johansson also told Vulture,
It's like nothing I've ever done. I don't think I've ever seen anything like it. It's physically and emotionally challenging. I've never done anything as difficult. I don't think Jonathan has, either. We're, like, exhausted.
The first image is the header for this article; it doesn't do much to suggest why the film is so unusual. But based on Glazer's other work, I'm ready to find out.