TV Bits: 'Spartacus', 'True Blood', 'Political Animals', Amazon Studios, Daniel Radcliffe, Jon Hamm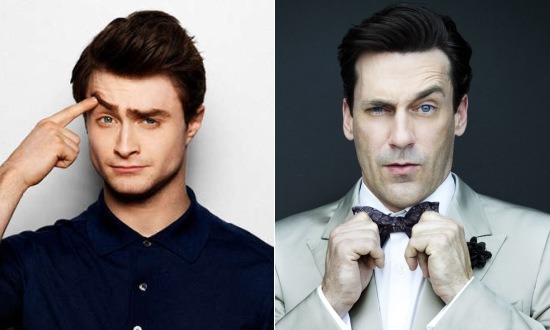 Daniel Radcliffe and Jon Hamm sign on to play the same guy, while a Cabin in the Woods star who's not Chris Hemsworth lands a sweet new gig. Also after the jump:
True Blood reveals a new poster for Season 5
A Heroes alum becomes Sigourney Weaver's boss
Amazon Studios pushes into TV, calls for ideas
The post-World War I series centers around Russian doctors, and will reportedly have a dark sense of humor with regard to the character's struggles with self-doubt. Though the notoriously unreliable Sun was the first to report the potential casting, Vulture affirms that they've heard the same news from their own sources. According to the UK tabloid, Hamm will narrate the story but will also share scenes with Radcliffe.
HBO's True Blood has unveiled a strikingly simple poster for Season 5 that implores you not to cry. Especially if you're crying blood.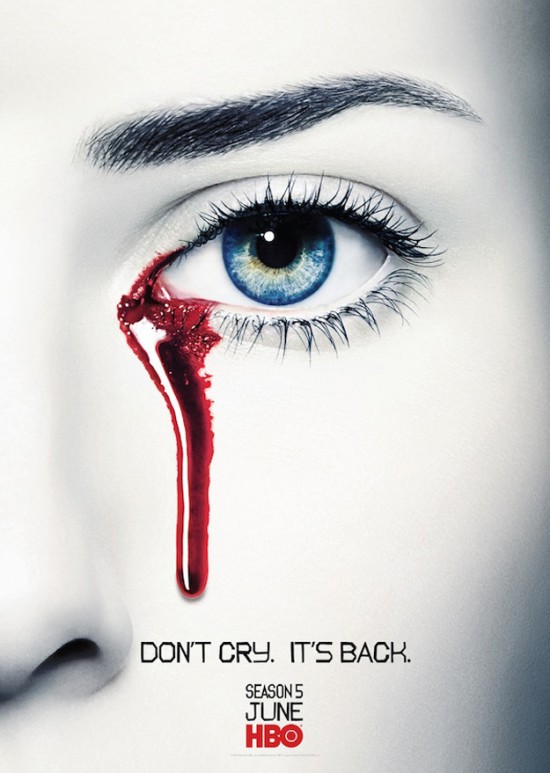 I like it, especially the way it seems to call back to that original Season 1 poster.
I don't follow the series, so I have no idea what any of this means, but here's THR's (possibly spoiler-y) run-down of what we know about the new season so far:
We know that Russell Edgington (Dennis O'Hare) has somehow escaped from his cement prison. Also, Scott Foley returns as Terry's (Todd Lowe) military buddy who he thought was dead and will have to face their past. And something is after Sam Merlotte (Sam Trammell). Also, expect the fairies to come back into play this season to give Sookie (Anna Paquin) some new lessons about her powers and her legacy.
Sound good? True Blood returns Sunday, June 10. [Coming Soon]
Spartacus hasn't been timid about brutally offing its characters, so it's no surprise that the Starz drama is now in need of some fresh blood to replenish its cast. To that end, Jenna Lind, Gwendoline Taylor, and Anna Hutchinson have just been announced as series regulars for the upcoming third season, which will kick off in January 2013. (Some spoilers for Spartacus: Vengeance follow.)
The Australian Lind will play Kore, a slave to Roman senator Marcus Crassus, who finds her "deep feelings" for her master brought into question, while New Zealander Taylor will play Sibyl, a beautiful freed slave who interacts with key figures in the rebellion. Hutchinson, who was recently seen in The Cabin in the Woods, has been cast as Laeta, the wife of a Roman dignitary who gets caught up in the conflict and is forever changed for it. [TV Line]
After playing an ambitious senator on NBC's Heroes, Adrian Pasdar has now made his way to the White House. Pasdar has signed on to play the president in USA's Political Animals, which stars Sigourney Weaver as a Hillary Clinton-esque Secretary of State named Elaine Barrish. Pasdar's character Paul Garcetti, "described as "part Clooney, part Sinatra... too good-looking to be that smart and too smart to be that good looking" is the one who appoints Elaine to her post after defeating her in the presidential primary.
Pasdar and Weaver are part of a starry cast that also includes Ciaran Hinds, Carla Gugino, Sebastian Stan, Ellen Burstyn, James Wolk (Lone Star), and Brittany Ishibashi (Parenthood). The six-episode miniseries is set to premiere July 15 at 10:00 PM, and has the potential to turn into a long-running drama if it does well. [THR, Vulture]
Amazon Studios, which promised to shake up the moviemaking process by inviting audience feedback on developing projects, is now heading into television. This week, the company extended an invitation to writers, animators, and directors to submit ideas for comedy and children's programming to Amazon Studios. Each month, the most promising new project will be added to Amazon Studios' development slate, where it will then move on to audience testing.
If Amazon decides to move a series into production, its creator will get "a $55,000 payment, up to 5 percent of Amazon's revenues from toy and t-shirt licensing, and other royalties and bonuses." All shows will be distributed through Amazon Instant Video.
But first, would-be creators need to cobble together a proposal. Here are the rules:
To submit, a project must have a five-page description, along with a 22-minute pilot script for comedies, or an 11-minute pilot script for children's shows. Within 45 days of submission, Amazon Studios will either extend an option on the project for $10,000 or invite the creator to add the project to the Amazon Studios site. If a project is not optioned, creators may remove their idea from the Amazon Studios site or leave it to get community feedback.
Head to studios.amazon.com for more details, or to submit your idea. [via Deadline]