Theme Park Bits: Eli Roth To Launch Goretorium, Disney Readies The Legend Of Captain Jack Sparrow, Universal Studios Pushes Into Moscow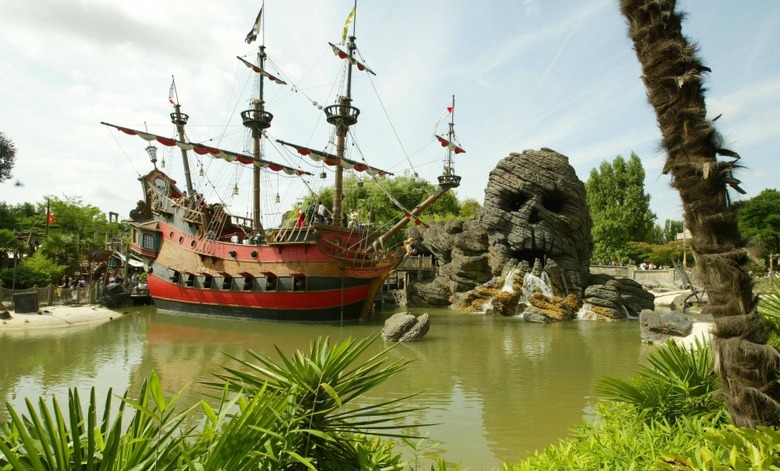 The filmmaker who brought us Hostel is now, ironically enough, getting into the tourism game himself. Eli Roth's Goretorium, a haunted house, is scheduled to open September 27 at the corner of the Strip (a.k.a. Las Vegas Boulevard) and Harmon Avenue in Las Vegas. Though the timing is expected to help the Goretorium tap into the Halloween industry, the multi-level attraction will remain open all year round. Roth was previously behind the popular Hostel-themed maze at Universal Studios Hollywood last year.
Roth expressed his hope that the new attraction would become "the world mecca for horror fans," and talked up the Goretorium's terrors. "Horror fans know that with my name on it, it won't be for little kids," he said. "They know it will be a very scary experience." If all goes well, the Las Vegas Goretorium could be the first of many. Roth says that he's already received offers to franchise the Goretorium to locations in London, New York, and Tokyo. [Deadline]
After the jump, Captain Jack Sparrow arrives in Florida, and Universal Studios heads to Russia.
Oddly, although that site first picked up the information from the online edition of Walt Disney World's Summer 2012 newsletter for annual passholders, Inside the Magic notes that the announcement has since been yanked from both the online and printed versions of the document. According to the original newsletter, The Legend of Captain Jack Sparrow was gearing up to open this summer.
Having already taken over Hollywood, Orlando, Tokyo, and Singapore, Universal Studios is now expanding to Moscow with a new indoor park. Construction on Galactic Park, which will include a water park, a concert arena, hotels, and a shopping center among other attractions and amenities, is scheduled to start in 2014 for a targeted opening date of 2018.
The Russian investment company BIN Group plans to spend up to $3 billion on the park, though some experts estimate that the construction could actually cost up to $11 billion as the transportation infrastructure in the area would need to be updated. The completed Galactic Park will be able to service about 5 million visitors a year, at an entrance fee of $34 apiece. That makes admission to Galactic Park the lowest among the five Universal Studios parks; for comparison, Universal Studios Singapore charges $54 and Universal Studios Orlando $85. Click here for artists' renderings of the new park.