'Eastbound And Down' Creator Might Reboot 'The Dukes Of Hazzard' By Way Of Sam Peckinpah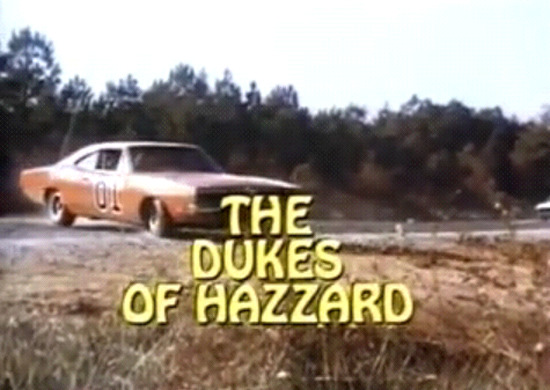 Jody Hill first got a lot of peoples' attention when he co-wrote and directed The Foot Fist Way, the film that also introduced Danny McBride to many audiences. Then he made Observe and Report, and those two guys made Eastbound and Down, and we all know how that turned out. (Pretty damned great, in case you missed out.)
Now Jody Hill is writing a film for Warner Bros., and he may direct it. The movie is currently untitled, and is an action story set in the South. Now, on one hand, this tale of two rowdy outlaws is said to potentially be fodder for a new Dukes of Hazzard reboot. I'm not sure anyone really wants that; anyone who doesn't work for Warner Bros., that is.
But then there's word that the film is intended by Hill to channel some of the spirit of Sam Peckinpah, the late, great director behind The Wild Bunch, Bring Me the Head of Alfredo Garcia, Ride the High Country, and many other movies that should all be required viewing. And while, on one hand, a Dukes of Hazzard film in the Peckinpah mold sounds totally ridiculous, it also sounds like the sort of ridiculous movie I'd watch without a second thought.
THR says that Hill will finish the script and WB will then decide whether it wants to rename the characters Bo and Luke Duke. It sounds like a weird way to work, and I imagine there's something THR is leaving out. Billy Gerber, who produced the last big screen action/comedy version of Hazzard, is on board to produce. So it sounds like Hill's pretty much got the Hazzard gig in the bag, if he really wants it.
Regardless, the trade says the film is "set in the 1970s South and involves an outlaw duo. Sources say Hill aims to make a stylish action movie in the mold of Sam Peckinpah."
Thing about Peckinpah is that his films weren't just action and violence. That's what he's known for, thanks to The Wild Bunch and Straw Dogs. But his films — certainly his best ones — were built on really strong characters, and so to make a film in the Peckinpah mold requires that as well. I think Hill has proven his ability to write character, but I want to get a lot more info on what the heck this movie is going to end up being before really getting interested.