TV Bits: E! Developing 'Wizard Of Oz' Series, HBO Renews 'Veep' And 'Girls'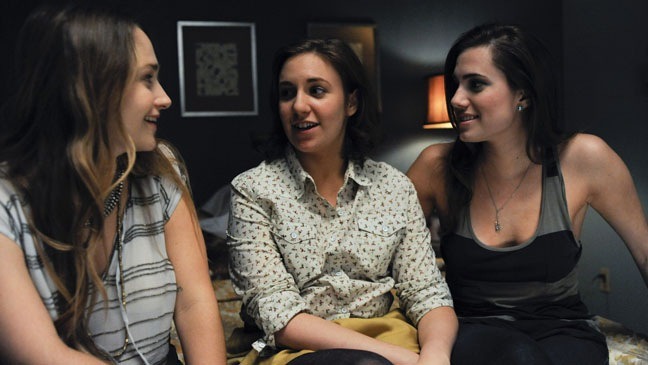 Good news abounds for fans for fans of HBO's two newest shows and one of the most famous movies of all time. First up, HBO has just renewed both Veep and Girls for a second season. Then, over on E!, they're developing a whole new slate of original programming including a show called Dorothy which is inspired by the world of The Wizard of Oz. Read more about both pieces of news after the break.
Starting with the news that's much easier to get your mind around, after only a few episodes each, Lena Dunham's Girls and the Julia Louis-Dreyfus comedy Veep have both been given a 10 episode second season by HBO. Each show is averaging a little under four million viewers, which is about average for HBO, but fans and critics seem to be very positive about them. When that happens, generally, the network likes to give the shows some time to grow and evolve. In most cases, it's for the best.
Now onto the news that seems a little more crazy. E!, best known for the reality shows like Keeping Up With The Kardashians, is moving into scripted drama and just revealed a bunch of the premises their developing. Most of them are kind of blah (you can read the full list here) but the stand out reads as follows:
DOROTHY – Inspired by the books "Dorothy" and "The Wizard of Oz," a girl from Kansas City falls for a man and moves with him to the Emerald City to work at his Emerald Hotel. From writer Natalie Krinsky ("Gossip Girl," "Grey's Anatomy") and Warner Horizon Television.
So wait. This show will take the lead character of The Wizard of Oz and put her into some kind of inter-dimensional love story? Is that what they're getting at? It seems kind of against the whole wonder of Oz, doesn't it. However, when you think that there are two Wizard of Oz themed movies scheduled to be released in the coming months (the animated Dorothy of Oz featuring Lea Michele and Oz The Great and Powerful directed by Sam Raimi) developing a show in this world seems like a smart idea. If one of those movies hits, you have a sure fire series ready to go.
Do you know anyone who would watch an Oz based show like Dorothy? Are you excited for more Girls and Veep?
Sources: Entertainment Weekly