Fox Animation Picks Up Fairy Tale Prince Book 'A Hero's Guide To Saving Your Kingdom'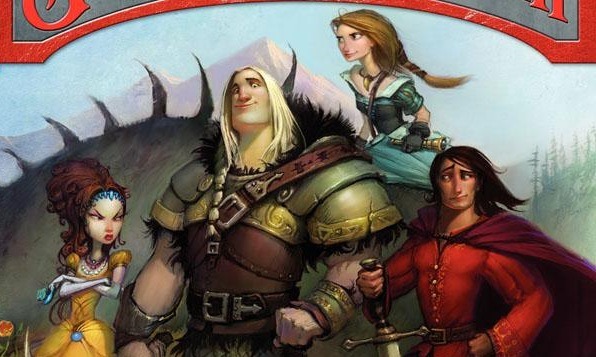 It seems like each week we get word of yet another new project inspired on some fairy tale or other, but The Hero's Guide to Saving Your Kingdom, based on the novel by Christopher Healy, sounds more promising than most. Perhaps it's because it's not so much a rehash of any specific fable as it is a sort of sequel to several of them, picking up with the handsome princes of Sleeping Beauty, Cinderella, Snow White, and Rapunzel after they supposedly head off to live happily ever after with their princesses. Though the source material won't hit bookshelves until May 1, the movie rights have already been snapped up by Fox Animation, with Chernin Entertainment attached to produce. More details after the jump.
Prince Liam. Prince Frederic. Prince Duncan. Prince Gustav. You've never heard of them, have you? These are the princes who saved Sleeping Beauty, Cinderella, Snow White, and Rapunzel, respectively, and yet, thanks to those lousy bards who wrote the tales, you likely know them only as Prince Charming. But all of this is about to change. Rejected by their princesses and cast out of their castles, Liam, Frederic, Duncan, and Gustav stumble upon an evil plot that could endanger each of their kingdoms. Now it's up to them to triumph over their various shortcomings, take on trolls, bandits, dragons, witches, and other assorted terrors, and become the heroes no one ever thought they could be.
Debut author Christopher Healy takes us on a journey with four imperfect princes and their four improbable princesses, all of whom are trying to become perfect heroes—a fast-paced, funny, and fresh introduction to a world where everything, even our classic fairy tales, is not at all what it seems.
Despite the relatively young age of the target audience, it looks like there's some actual meat there — the novel comes in at over 400 pages. Early reviews on Amazon.com and in the Wall Street Journal have praised the book's imagination and sense of humor, so if Fox Animation keeps that spirit intact, The Hero's Guide to Saving Your Kingdom could wind up being a true all-ages hit.
Peter Chernin and Dylan Clark, whose previous efforts include last summer's Rise of the Planet of the Apes and the upcoming Joseph Kosinski sci-fi adventure Oblivion, will produce. No stars, writers, or directors have been announced at this time.
[Sources: THR, Coming Soon]