Remake Bits: Chloe Moretz Talks 'Carrie', Ally Sheedy Learns About 'WarGames' Remake, 'Maniac' Heads To Cannes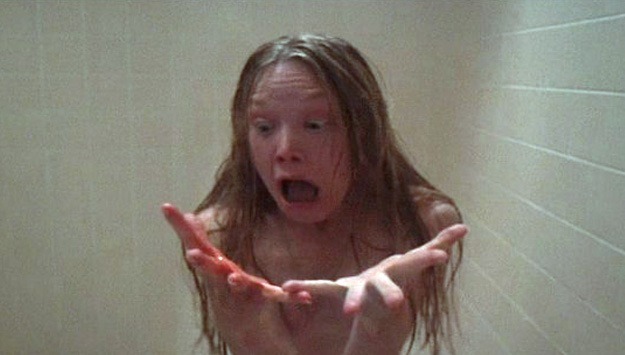 If this collection of remake news bits is anything to go by, the '70s and '80s are back in full force. After the jump, the new Carrie dishes about Kimberly Peirce's update, Ally Sheedy gets news of a WarGames remake, and Elijah Wood's turn as a Maniac heads to Cannes.
"I start that June 1st," she told the site. One of the biggest challenges for Peirce, Moretz, and Julianne Moore, who plays Carrie's mother, will be setting their new film apart from the classic 1976 adaptation by Brian De Palma. However, Moretz assures fans that the upcoming version will be very much its own thing.
I'm actually not looking at the original, even though De Palma's movie was one of the best movies ever made. It's completely iconic and I'm proud to be able to be doing a retooling of it. We're kind of going off the book. It's darker and much more psychological. More 'Black Swan.' You're really looking into her mind and it really looks into the relationship of Margaret and Carrie. It's set in modern time, so it's a lot different.
Although Moretz is no stranger to the horror genre, she says Carrie will be a huge change of pace for her.
It's something that's very different from me. [...] It's an out of body thing. I'm becoming a totally different person for it. I'm letting go of all of my self-esteem issues and just kind of going into it. You have to.
Sounds promising so far, I guess. Even if the whole found-footage thing is getting played out. We'll see the results for ourselves when Carrie hits March 15, 2013.
Next year marks the 30th anniversary of the sci-fi thriller WarGames, so naturally, Hollywood is celebrating the only way it knows how: by remaking it. Director Seth Gordon's been on board since last summer, with writer Noah Oppenheim signing on not long afterward.
Collider sat down with original star Ally Sheedy to get her thoughts on both the original and the remake — only to find they were the first to break news of the latter to her. Fortunately, Sheedy turned out to be very much on board. "I think it's great!" she said. "I think it's completely timely and it would make, I think it would be a great movie to remake, especially with all the technology now. It would be really interesting."
As for whom Sheedy would like to see step into her old role, she had one idea. "I think they should get two totally unknown high school kids," she said. "Nobody knew us (Sheedy and star Matthew Broderick). That made it better."
Finally, we have a minor update on Maniac, Franck Khalfoun's remake of William Lustig's 1980 horror cult classic. Deadline reports that the film is now set to make its debut next month at Cannes, as part of the film festival's midnight screening program. This year's event will run from May 16-27.
Elijah Wood leads the cast as serial killer Frank, who works at an antique manequin shop and spends his free time hunting down victims on the Internet. Disturbed by hallucinations of his horrifying past, he sees the murders as acts of revenge against his abusive mother. The part was played by Joe Spinell in the original film, which centered around a deranged and violent landlord.