Watch 'Sleepless Night' For FREE On Thursday Night In Los Angeles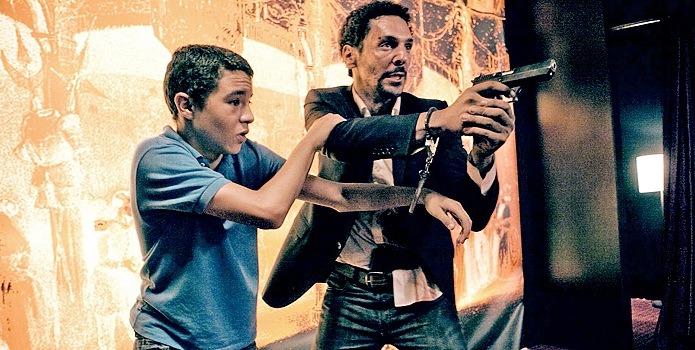 /Film will be co-presenting a free screening of Sleepless Night on Thursday, May 3rd at USC in Los Angeles with our friends at FirstShowing. We first saw this french action film at the Toronto International Film Festival and it blew me away. It's probably one of the best written contained action thrillers in years. As I wrote in my review:
Night is kind of like Die Hard meets 24 by way of Taken, but never falling into many of the genre cliches set-up by those films.
Alex and I fought hard to present a screening of this film for our readers in Los Angeles. Not only is it a free evening screenin, but we'll also be hosting a live Q&A with director Frédéric Jardin via Skype (as he's in France) afterwards. You won't want to miss this!
Courtesy of Tribeca Film and USC School of Cinematic Arts, we're hosting the screening at 8:15 PM on May 3rd at the USC's Ray Stark Family Theatre (George Lucas Building, USC School of Cinematic Arts, 900 W. 34th Street, Los Angeles, CA 90007). Seating is first come, first serve. To register, all you need to do is submit your name, if you have a guest or not, and basic contact info to: sleeplessnightfilm@gmail.com.
I've been told that we'll have plenty of seats — so tell you action movie-loving friends to sign up! Alex wants me to say that the film runs 1:42 minutes, so you will be out in time to make it to midnight screenings of The Avengers, if you have pre-arranged plans that night. We hope you can make it!
The Official movie trailer (but I'd warn you not to watch it as it contains some spoilers):