'Coraline' Director Henry Selick To Direct Neil Gaiman's 'The Graveyard Book'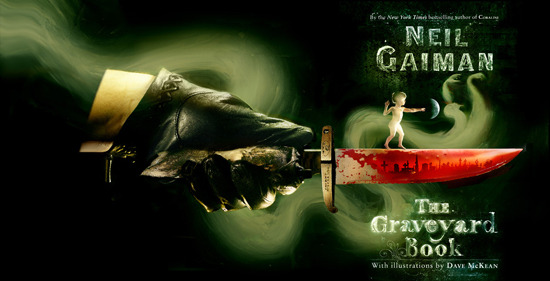 Briefly: Yesterday we told you two things: one, that Disney had picked up Neil Gaiman's The Graveyard Book and would make development of a feature based on the book a priority. And two, that Henry Selick, who directed The Nightmare Before Christmas and another Neil Gaiman book adaptation, Coraline, has been consulting with Disney and Pixar talent for his latest feature. Turns out those things are more closely related than we thought.
Now Disney has attached Selick to direct The Graveyard Book, which sounds wonderful. I thought very highly of his work on Coraline, which aside from the one character invented for the film, was a really solid effort. Incidentally, Deadline also says that The Graveyard Book will come after the film Selick has been working on for the past year.
Here's where there's some confusion. Deadline says that Selick is "already working for Disney-based Pixar on a top secret film." That contrasts the last info we had, which said that Selick had consulted with Pixar on the feature he's working on at his own animation studio, Cinderbiter. Regardless, Disney is set to release his next film, and I wouldn't settle into the idea that he's making a Pixar movie just yet.