David Koepp In Talks To Write 'Snow White And The Huntsman' Sequel, Studio Wants Rupert Sanders To Direct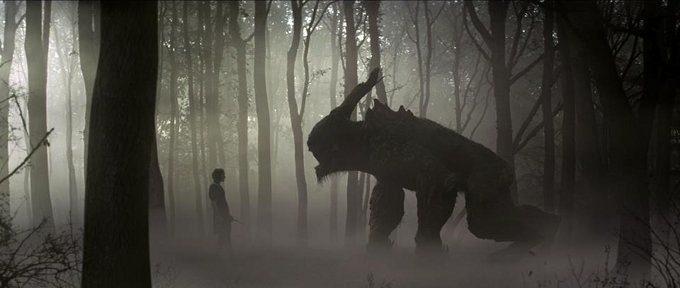 So does this mean that Charlize Theron's evil queen doesn't die at the end of Snow White and the Huntsman? We had some idea that Universal envisions the movie as the beginning of its own Lord of the Rings-style action/fantasy franchise, and the very good response to Huntsman footage so far has pushed the studio to move forward with plans for a sequel.
And so Universal is now in talks with David Koepp (Jurassic Park, Spider-Man, Premium Rush) to write a Huntsman sequel.
Deadline says that Universal "hopes to fast track the project" so that Rupert Sanders, who directed Huntsman, can step right back into directing the sequel.
The June 1 film has Kristen Stewart and Chris Hemsworth as the title characters, with Theron as the queen who wants Snow White dead, and whose kill order the huntsman disobeys. What we don't know is which of those characters might return for a second go-round. Universal might want a whole series of 'Snow White the adventuress' films, or it could be viewing Hemsworth's Huntsman as the central character for a sequel. But Hemsworth has more Thor work to do, and we don't know what Stewart's future plans are, with Twilight coming to and end this fall.
Still, starting on the screenplay for a sequel well before the release of a movie is pretty regular practice for tentpole properties at this point, and both Stewart and Hemsworth are likely signed for at least two films.