Sam Raimi To Produce 'Poltergeist' Remake [Updated]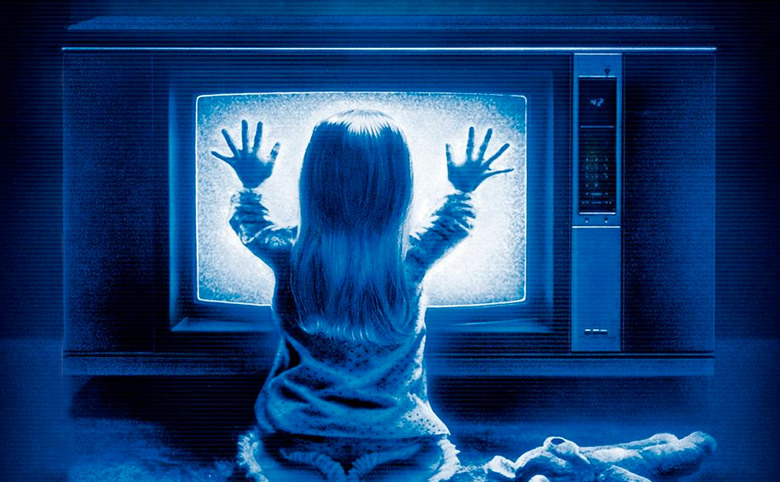 Looking back at the last info we had on MGM's proposed remake of Poltergeist, this rumor isn't very surprising. MGM CEO Roger Birnbaum gave a talk this week at his alma mater, the University of Denver, and dropped a few bits of info about two remakes the studio is working on. One was Carrie, which Birnbaum suggested may have a found-footage angle.
There was also reportedly mention of Poltergeist, a film MGM has been talking about remaking for several years. Of that project, the story goes that Birnbaum said that Sam Raimi is in talks to direct.
Update: THR reveals that Raimi is producing, rather than directing, which makes a lot more sense. As mentioned below, David Lindsay-Abaire is indeed writing the story that "focuses on a family whose house was built on a holy site and whosedaughter is taken by ghosts." Original article follows.
Movies.com has the info, through a Reddit-posted description of the talk.
On one hand, the news of Raimi's involvement isn't entirely surprising because last year we heard that MGM wanted David Lindsay-Abaire to write the script.
Lindsay-Abaire is a Pulitzer-winning playwright who recently scripted Rabbit Hole. He also drafted Spider-Man 4 at Sony when Raimi was still on that series, and came on to rewrite Oz: The Great and Powerful as Raimi was developing that film. So the two men have a solid recent history together. Hiring David Lindsay-Abaire to script could have been the first stage in getting Raimi to direct.
On the other hand, Raimi and Lindsay-Abaire's involvement is yet to be confirmed, as we haven't heard back from any reps we've reached out to at this point. So don't treat this like a done deal. And this would be a somewhat surprising move for Raimi overall.
Finally, as much as I like the idea of Raimi doing more out-and-out horror, I still think Poltergeist is a movie that doesn't need to be remade. It has a great place in movie history as the flipside to E.T. (released a week apart, and both having roots in Steven Spielberg's aborted Close Encounters of the Third Kind follow-up Night Skies) and features the sort of tone that a remake isn't likely to capture. I would happily see a Raimi-directed movie that is in a similar vein, but a direct remake seems misguided.