'Anchorman' Director Will Remake The Sidney Poitier/Bill Cosby Caper Comedy 'Uptown Saturday Night'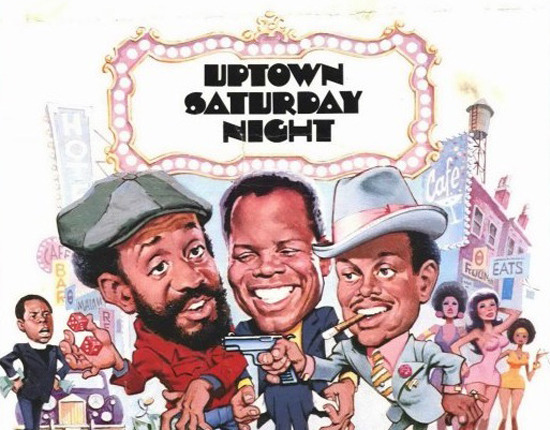 Frankly, I'm surprised it has taken so long for this to happen. In the early to mid-'70s Bill Cosby did three films with Sidney Poitier (who also directed) called Uptown Saturday Night, Let's Do It Again, and A Piece of the Action. The films aren't exactly related in a narrative sense — they feature different characters, in different cities — but are clearly related in that they feature Cosby, Poitier and great supporting casts having a hell of a time in comedy/caper stories.
Now Adam McKay, director of Anchorman, is in talks to remake Uptown Saturday Night, with hopes for Will Smith and Denzel Washington as the stars. Smith has been trying to remake all three films for a decade now, and maybe it is finally about to happen.
Deadline says that Tim Dowling wrote the current draft, and that McKay would direct after Anchorman 2, with an early 2013 start and release in 2014.
Here's the story of the original:
Steve Jackson and Wardell Franklin sneak out of their houses to visit Madame Zenobia's: a high-class but illegal nightclub. During their visit, however, the place is robbed and they are forced to hand over their wallets. Steve's wallet turns out to have contained a winning lottery ticket, and together they must recover their stolen property.
The 1974 film isn't great, but it is a lot of fun. It'll be hard for anyone to top Cosby, who frankly is kind of a badass in both this and Let's Do It Again. (He was also simply awesome.) And the supporting cast for the original Uptown was amazing: Harry Belafonte, Flip Wilson, Richard Pryor, Calvin Lockhart, Rosalind Cash, Roscoe Lee Browne, and many more. I don't know if even McKay can pull together a cast to match it.
Trivia: Let's Do It Again, the follow-up to Uptown Saturday Night, features Calvin Lockhart playing a character whose name would be made famous two decades later thanks to Christopher George Latore Wallace. The character name: Biggie Smalls.
Here's the trailer for the original. The Cosby/Poitier collaborations were streaming on Netflix not too long ago, but those streaming rights have evaporated, which is a shame.