The Duplass Brothers Scripting 'Mule' For 'The Hangover' Director Todd Phillips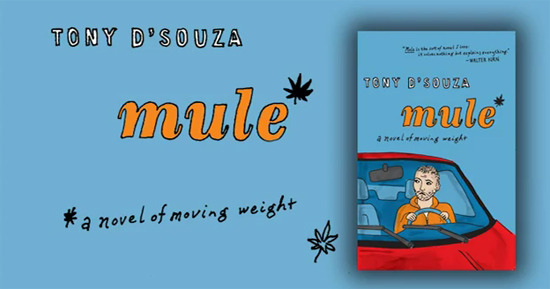 Earlier this year there was a rundown of films that Todd Phillips (the two Hangover movies, Old School, Due Date) might direct next. Phillips is already set to do a third Hangover movie for Warner Bros., and his production company has a first-look deal with the studio. One of the possible films was described as: Mule, adapted from Tony D'Souza's novel "about a young couple that turns to drug trafficking to scratch a living during the recession." At the time, WB and Phillips were looking to hire a writer.
Now two writers have been hired, and they're somewhat surprising. Mark and Jay Duplass, who wrote and directed films like The Puffy Chair, Baghead, Cyrus, and Jeff Who Lives at Home, will script for Phillips to direct.
Deadline has the news, and I like the idea of this partnership — I think the Duplass brothers could keep a sensitivity to character intact in their adaptation, which would then hopefully make its way to the screen.
This is the plot of the book:
James and Kate are golden children of the late twentieth-century, flush with opportunity. But then economic downturn and an unexpected pregnancy send them searching for a way to make do. A winter in the mountains of California's Siskiyou County introduces a tempting opportunity. A friend grows prime-grade marijuana; if James transports just one load from Cali to Florida, he'll pull down enough cash to survive for months.
James navigates life as a mule, then a boss — from money-hungry friends to gun-toting drug lords, from Sacramento to Tallahassee, from just making the weight move cross-country to making thousands of dollars a day. The risks keep rising, forcing him to the next criminal level. A kidnapping, a shoot-out, a bank vault — it all culminates in a swirl of action.
And here's a trailer for the book,