Sharlto Copley Is The Villain In Spike Lee's 'Oldboy'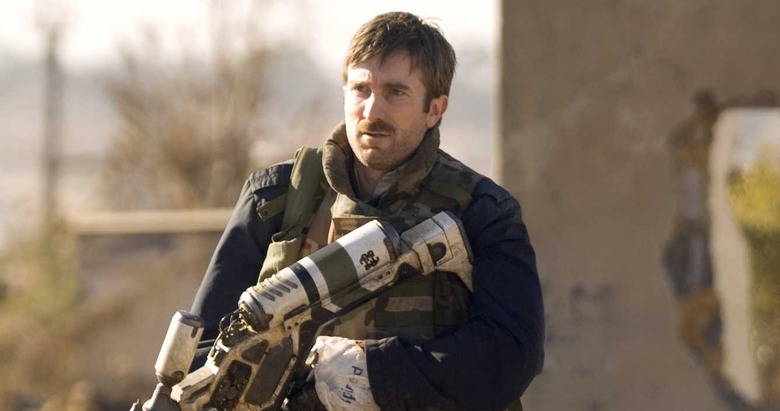 Spike Lee's new version of Oldboy, based both on the excellent South Korean film by Chan-wook Park and the manga that inspired it, has taken some time to come together. Josh Brolin has been attached for some time to play a man kidnapped off the street one night, only to find himself held in a strange hotel-like prison... for fifteen years.  His release is just as abrupt as his capture, and he sets off to find the person responsible.
Offers have gone out to a few different actors to play that responsible party – Colin Firth, Clive Owen and others have been discussed and/or approached. But nothing worked out until now, when Sharlto Copley (District 9, The A-Team) became set to play the part.
Deadline has news of the deal and offers just a bit more info than we previously had about this new version scripted by Mark Protosevich – well, the new bit is really just the name of the lead character:
Adrian Pryce is a mysterious billionaire trying to destroy the life of Joe Douchett (Josh Brolin).
Oldboy shoots in September. In addition to that role, Copley has been cast in Open Grave, to be directed by Gonzalo Lopez-Gallego (Apollo 18). In that, he'll play a man who "wakes up in the pit full of rotting bodies with no idea how he got there, begins to have flashbacks of himself murdering people and stars to believe he's the killer." So he potentially gets to play something like the reversal of his Oldboy role in that one.