Ehren Kruger Writing 'Transformers 4,' Shia LaBeouf Definitely Out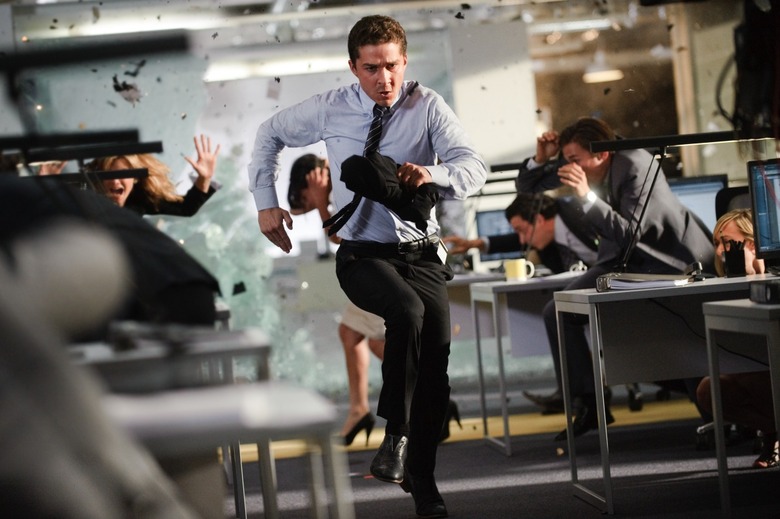 When the last Transformers film was finished and released, Michael Bay said he was done with the series, but Paramount recruited him to direct the fourth movie in the franchise. He'll get back to the business of making stories about robots in disguise after he makes his 'small' movie Pain & Gain.
Shia LaBeouf also said he was done with the series, but given Bay's return there has been speculation about whether or not that plan will stick. Now Paramount film group president Adam Goodman says that LaBeouf is definitely out of the picture, and that Transformers 4 is being written by one writer who worked on the second and third: Ehren Kruger.THR spoke to Goodman, and asked about LaBeouf's status, and the general approach to making the fourth film. His reply was concise:
The story is going in a different direction now. Ehren Kruger [who wrote the past two Transformers movies] is writing it for us, and we're starting to engage, but I can't say anything more.
Goodman was also asked about the general plan for Nickelodeon movies, which will be the label through which the Bay-produced Teenage Mutant Ninja Turtles will go out. He didn't offer any TMNT specifics, but did mention Transformers:
We want [Nickeloeon Movies] to be family adventures and really hard-core family comedies. If I was starting again, I would have put Transformers through Nick. Upcoming movies that could be released through the label are Christopher Columbus' The Secret Lives of Road Crews or Etan Cohen's Boy Scouts vs. Zombies.