'Serenity,' 'RoboCop,' 'Clockwork Orange' Highlight Hero Complex Film Festival May 18-21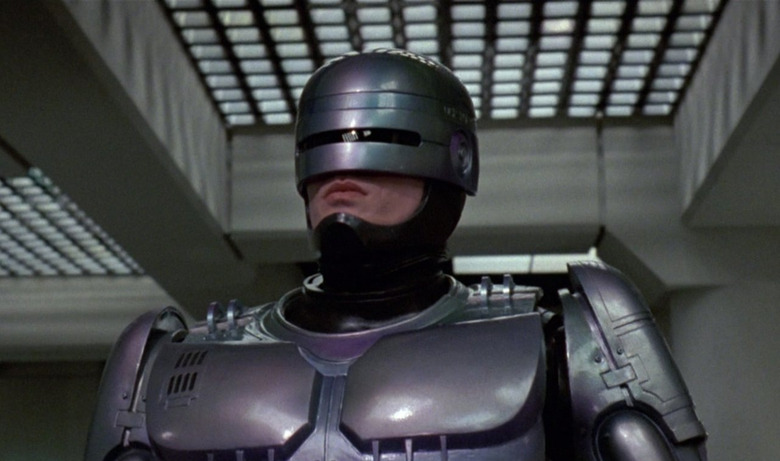 The third annual Hero Complex Film Festival, presented by the Los Angeles Times, is as star studded as ever. Taking place from May 18-21 at Regal Cinemas L.A. LIVE Stadium 14, this year's line up goes from zombies, to cult classics, animation and superheroes. It all begins with Zack Snyder and Robert Kirkman presenting Dawn of the Dead followed by Edgar Wright and Shaun of the Dead. Saturday starts with a digitally remastered version of RoboCop with Peter Weller, A Clockwork Orange with a Malcolm McDowell Q&A and finally the hugely underrated Super with star Rainn Wilson. Then on Sunday, Andrew Stanton will present the Oscar-winning WALL-E, Nathan Fillion will present Serenity and finally there will be 'An Evening With Stan Lee,' which will feature a screening that is yet to be announced.
After the jump, find out how you can get tickets and more.
A limited supply of advance tickets are being made available to Los Angeles Times members at a 50% discount starting Wednesday. Tickets will go on sale to the general public at 10am Thursday, April 26 at latimes.com/herocomplexfilmfest.
Single screenings are $20 a piece and a limited quantity of festival passes will be available $105; includes admission to the entire lineup and the 2012 event poster designed by DC Comics' co-publisher Jim Lee. There's more info at herocomplex.com.
This is the festival's third year and besides showing classic films from the past few decades, the Q&A's with Los Angeles Times reporter Geoff Boucher are always enlightening and fun. Plus, you never know who else might show up. Simon Pegg for Shaun? Joss Whedon for Serenity? Stanley Kubrick for A Clockwork Orange? Anything is possible. 2Pac did show up at Coachella, after all.
If you can't make it to LA for this weekend, don't worry, I'll be on hand to report on the Q&As if anything massive and exciting comes out of it. Will I see you there?