Pixar's 'The Good Dinosaur' Gets Titled, Release Date Updates For 2014/2015 Movies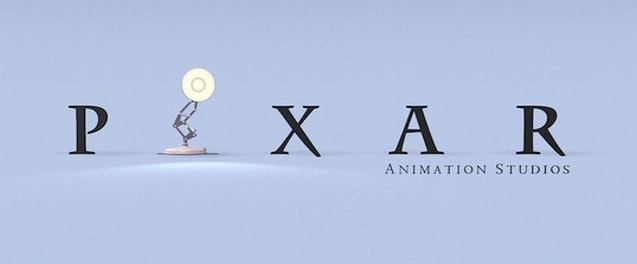 Today at the Walt Disney Studios presentation at CinemaCon, Disney gave some updates on Pixar Animation Studios' future slate of films. Find out details after the jump.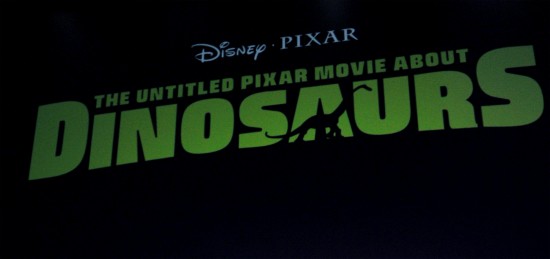 First up, Disney announced a title and a date for their dinosaur movie, formerly titled "The Untitled Pixar Movie About Dinosaurs". The new title is The Good Dinosaur, and the new release date is May 30th, 2014.
The film answers the question: "What if the cataclysmic asteroid that forever changed life on Earth actually missed the planet completely and giant dinosaurs never became extinct?" The official plot synopsis calls the story a "hilarious, heartfelt and original tale". We don't know much more about the story but at D23 Expo, Pixar revealed a piece of concept art which featured a silhouetted brachiosaurus with a small kid on his head, standing in front of a sunset. Disney has not released this image online, but we do have some images from the past.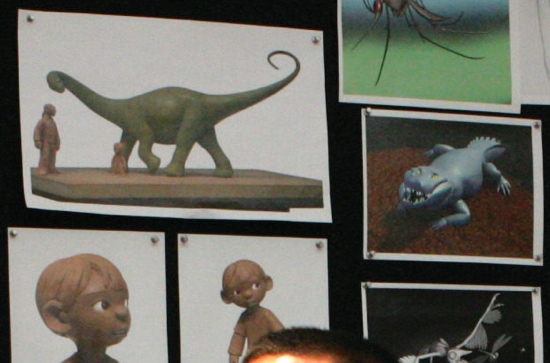 The film is being directed by Bob Peterson, who started at Pixar as an additional animator and layout artist on Toy Story, and worked on the story team for A Bug's Life and Toy Story 2. He was a story supervisor on Monsters Inc, and a writer on Finding Nemo and Up. He is better known to the public at large as the voice of Dug the dog from Up, Mr. Ray from Finding Nemo, Roz from Monsters Inc and Geri from the short film Geri's Game. He made his directorial debut on Up alongside Pete Doctor. Dinosaur is co-directed by longtime Pixar storyboard artist and animator Peter Sohn, who made his directorial debut with the Pixar short film Partly Cloudy. The movie is produced by John Walker, producer of The Incredibles.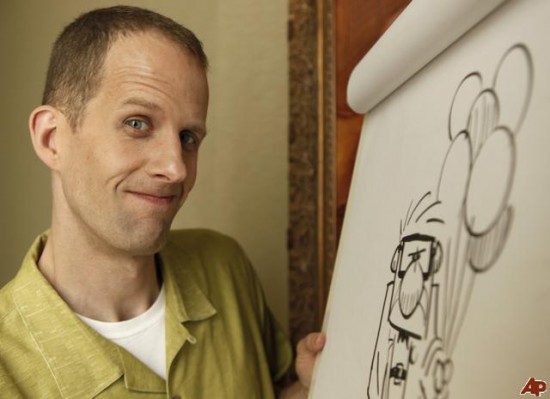 Next up, they gave a release date for "The Untitled Pixar Movie That Takes You Inside The Mind" which is being directed by Monsters Inc/Up helmer Pete Docter. The movie will hit theaters on June 19th 2015. They still have not updated the working title for this movie. The official plot synopsis follows:
Pixar takes audiences on incredible journeys into extraordinary worlds: from the darkest depths of the ocean to the top of the tepui mountains in South America; from the fictional metropolis of Monstropolis to a futuristic fantasy of outer space. From director Pete Docter ("Up," "Monsters, Inc.") and producer Jonas Rivera ("Up"), the inventive new film will take you to a place that everyone knows, but no one has ever seen: the world inside the human mind.
John Lasseter has said that the story "takes place inside of a girl's mind and it is about her emotions as characters, and that is unlike anything you've ever seen."
The movie is being co-directed by Ronnie del Carmen, who started out in television animation on Widget, Where's Waldo and the Batman animated series, before joining Pixar's Finding Nemo as story supervisor. Ronnie has since storyboarded Ratatouille and Up (which he also was Story Supervisor). del Carmen made his directorial debut with the Pixar short film Dug's New Mission, which was released on the Up DVD/Blu-ray. Docter is reunited with Up-producer Jonas Rivera, who started with Pixar as a production office assistant on Toy Story and worked his way up through the art and marketing departments. The script is being written by Little Miss Sunshine/Toy Story 3 scribe Michael Arndt.