'Toy Story 3' Helmer Lee Unkrich Directing 'Día De Los Muertos' Movie For Pixar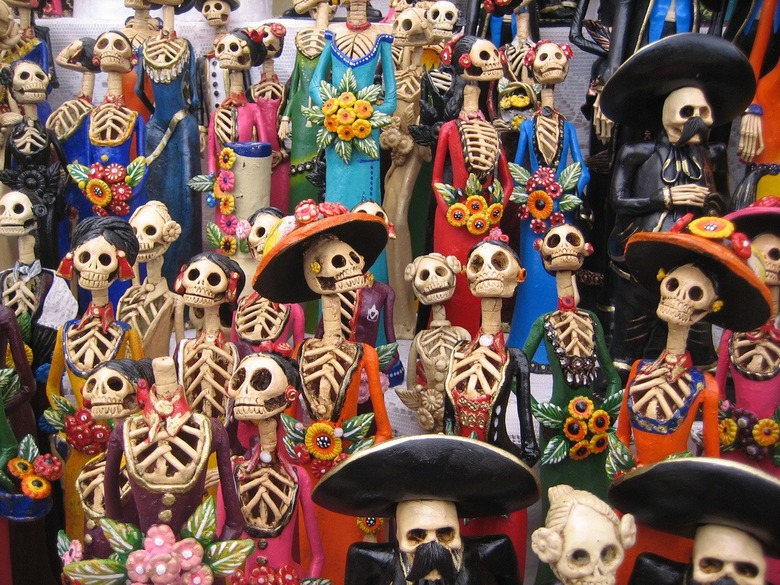 At the Disney presentation at CinemaCon 2012, Pixar announced a new project: Toy Story 3 director Lee Unkrich and producer Darla K. Anderson are working on "a wholly original Pixar Animation Studios film that delves into the vibrant holiday of Día de los Muertos."
Unkrich tweeted the following, which says that the movie takes place in the world of the Mexican holiday:
So excited to finally reveal my next movie at Pixar: a story set in the world of the Mexican holiday Dia de los Muertos.

— Lee Unkrich (@leeunkrich) April 25, 2012
No more details were given. A working title logo was shown at CinemaCon but has not been put online by Disney.  No release date was given but it will likely either be the Fall 2015 or Summer 2016 film for the animation studio.
Día de los Muertos stands for the Mexican holiday Day of the Dead. According to Wikipedia:
The holiday focuses on gatherings of family and friends to pray for and remember friends and family members who have died. It is particularly celebrated in Mexico, where it attains the quality of a National Holiday, and all banks are closed. The celebration takes place on November 1–2, in connection with the Catholic holidays of All Saints' Day (November 1) and All Souls' Day (November 2). Traditions connected with the holiday include building private altars honoring the deceased using sugar skulls, marigolds, and the favorite foods and beverages of the departed and visiting graves with these as gifts. They also leave possessions of the deceased.
Scholars trace the origins of the modern Mexican holiday to indigenous observances dating back hundreds of years and to an Aztec festival dedicated to a goddess called Mictecacihuatl. The holiday has spread throughout the world: In Brazil, Dia de Finados is a public holiday that many Brazilians celebrate by visiting cemeteries and churches. In Spain, there are festivals and parades, and, at the end of the day, people gather at cemeteries and pray for their dead loved ones. Similar observances occur elsewhere in Europe, and similarly themed celebrations appear in many Asian and African cultures.
Unkrich announced on Twitter on September 26th 2011 that he began work on a new project. Unkrich co-directed Toy Story 2, Monsters Inc, and Finding Nemo.