Exclusive: Zack Snyder And Edgar Wright Bring Zombies To The Hero Complex Film Festival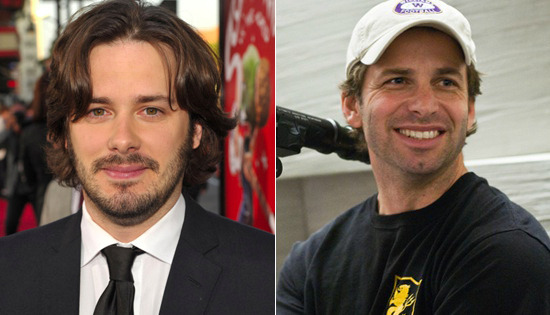 Does a double feature of Dawn of the Dead with Zack Snyder and Shaun of the Dead with Edgar Wright sound like a good night at out the movies? You bet it does, and we can exclusively announce that's just the first night of the upcoming, third annual Hero Complex Film Festival presented by the Los Angeles Times. The festival will take place May 18-21 at Regal Cinemas L.A. LIVE and the full announcement of the line up and ticket sales takes place at 10 a.m. April 25. Read more after the jump.
In addition to Snyder and Wright, who are presenting their films with seperate Q&A events, Robert Kirkman, the creator of The Walking Dead, will be on hand to do a Q&A. Wright might also bring a special guest.
There will be around eight films shown over the course of the weekend (there are always surprises), all with special guests, all hosted by the Hero Complex's own Geoff Boucher. I've been to the fest for the past two years (you can read my write ups of 2010 here and 2011 here) and it was fantastic both times. Older movies, yes, but fantastic Q&A's with the likes of Christopher Nolan, Ridley Scott, Warren Beatty and many more. This year promises more of the same.
Check back tomorrow for the full announcement or head to www.herocomplex.com.