Release Dates: 'Lego 3D,' '42' And Three Weinstein Company Animated Films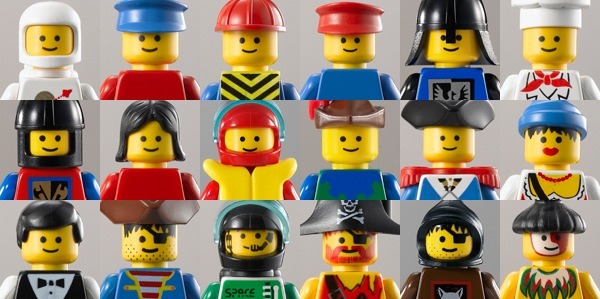 Get out that red pen and mark your calendar as several major movies just got release dates. The biggest one is Lego 3D, written and directed by 21 Jump Street helmers Phil Lord and Christopher Miller and co-directed by Chris McKay, which is now scheduled for February 14, 2014. 42, the Jackie Robinson biopic starring Harrison Ford and Chadwick Boseman, written and directed by Brian Helgeland, will be released a year earlier on April 12, 2013 and The Weinstein Company revealed release dates for a bunch of upcoming animated films such as Santapprentice, The Trick or Treaters and Leo the Lion. Read more about those films after the jump.
Here's the press release about the Weinstein Company animated films:
The Weinstein Company is gearing up for its biggest year of family friendly entertainment yet with multiple animated films coming to theaters in 2013. Buoyed by the heat that ESCAPE FROM PLANET EARTH is generating and the inside buzz that is building on the project, TWC Co-Chairman Harvey Weinstein announced the slate and release dates for TWC's upcoming animated films. In addition to ESCAPE FROM PLANET EARTH, upcoming releases include: SANTAPPRENTICE, THE TRICK OR TREATERS and LEO THE LION.
ESCAPE FROM PLANET EARTH, a CG-animated comedy, will be in theaters on February 14, 2013. In ESCAPE FROM PLANET EARTH, made in association with GRF, astronaut Scorch Supernova finds himself caught in a trap when he responds to an SOS from a notoriously dangerous alien planet. LEO THE LION, the story of a young vegetarian lion who is seen as an outcast among his fellow lions, will be released on August 30, 2013. THE TRICK OR TREATERS, a tale of villains pilfering from the countryside until they are charmed by a young orphan girl, will be in theaters on October 25, 2013. SANTAPPRENTICE, which tells the story of a young orphan who is chosen to replace Santa when he retires, will be out on December 6, 2013. A-list voice talent will be announced closer to release. In development is franchise project CRICKET IN TIMES SQUARE, written by Evan Spiliotopoulos whose credits include THE LION KING 1 1/2, THE JUNGLE BOOK 2; and MICKEY, DONALD, GOOFY: THE THREE MUSKETEERS.
I'm frankly surprised that Lego 3D, which seems like a massive tentpole, is getting dropped in February. It feels a little too early in the year for what could be a mega family film. The same goes for 42, which sounds like an awards contender. An April release all but guarantees it won't be in that discussion. Neither release date inspires a ton of confidence, but, it's way too early to make a true judgement. The creative teams behind each definitely have me intrigued.
For more on Lego 3D click here, for more on 42 click here.