Sequel Bits: Thor 2, Skyfall, Beetlejuice 2, Tron 3, Kick-Ass 2, Avengers 2, Machete Kills, Star Trek 2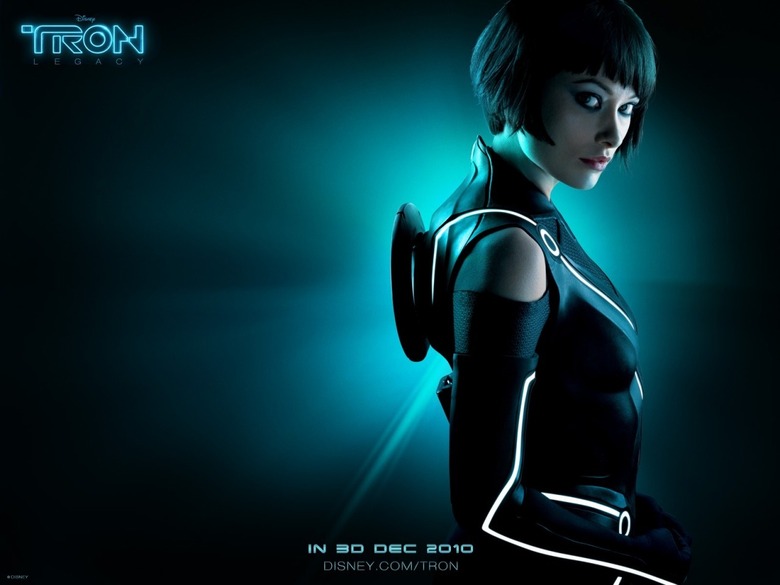 Lots of hypothetical films in various stages of development make up the bulk of this edition of Sequel Bits. Hit the jump to read about the following:
Chris Hemsworth talks more about how Thor 2 will be more real, Stellan Skarsgard hopes to return.
Empire Magazine has a bunch of new photos from Skyfall.
Beetlejuice 2 will likely deal with modern issues.
Olivia Wilde says Quorra in Tron 3 would be like the mermaid in Splash.
Joss Whedon's experience on The Avengers means he'd be intersted in directing the sequel.
Chrisopher Mintz-Plasse is tweeting about Kick-Ass 2.
Star Trek 2 is just about done shooting in Los Angeles and moving to another location.
Robert Rodriguez will likely direct all of Machete Kills himself, even if it happens at the same time as Sin City: A Dame to Kill For.
Though Chris Hemsworth has yet to see a script for Thor 2, he told The York Press he has some input on it and he expanded on the visual elements he talked to us about recently too:
Alan Taylor, one of the directors and creators of Game Of Thrones, is directing it. What I love about that series is the mythical element to it, but that world that they lived in was entirely tangible and organic. It was all real locations, not green screen. I think Thor and Asgard could use that. That would be a huge plus, to not have worlds that are too clinical and ethereal, and have places that look like they have existed for thousands of years. I think this would be more locations and less green screen
Comic Book Movie has posted some images from Empire Magazine from the set of Skyfall. This is one of the cooler ones, featuring director Sam Mendes working with Daniel Craig.Stellan Skarsgard returns in The Avengers and, in an interview with The Digital Spy, he said he hopes to come back for Thor 2 too:
They're working on it and they hope to start shooting in the fall, and I hope to be in it. They have me on contract so... And I'd love to work with those guys again. I'm having fun in the Marvel films.
Screenwriter and novelist Seth Grahame-Smith spoke to Film School Rejects about Beetlejuice 2 and while he said it's still a ways off, he hypothesized that the film would be moved into the 21st century:
Yeah, that's inevitably going to be a part of it, since it's going to be 27 or 28 years after the first film. It's interesting, you wonder what happened to those characters, how times have changed, and how Beetlejuice would interact with them. Right now it's in the 'we'll see' stage.
Get More: Movie Trailers, Movies Blog
Joss Whedon talked to MTV about the possibility of returning for The Avengers 2 and deleted scenes from the movie.Movies.com talked to Olivia Wilde about Tron 3, which she'd of course have to start in, and the actress compared Quorra to the mermaid in Splash. She hopes the film deal with the following:
 [It'll] ask the questions about artificial intelligence versus humanity again. I think that's what makes that story interesting, is that universal question of what separates us from technology.
"@Zach_JC: @MintzPlasse Do you think you'll be up for Kick-Ass 2?" hope so. Fingers crossed, but no word yet
— Chris Mintz-Plasse (@MintzPlasse) April 23, 2012
MTV posted this tweet from Chrisopher Mintz-Plasse, which is just about the same Kick Ass 2 update we've had for a long time.On Location Vacations says that Star Trek 2 is about done shooting in the Los Angeles area and will move to San Francisco next, likely for exteriors at StarFleet.
The question has been raised of what Robert Rodriguez film was going to film first, Machete Kills or Sin City: A Dame To Kill For. In an interview with The Hollywood Reporter, Rodriguez suggests he could split directing duties for both films but wants to do Machete Kills alone:
 There's so much of it that I want to direct I'll probably end up directing the whole thing. But if I have to step off, I'm going to try and shoot all of the actors and all of the main sequences. But it's such a fun movie, and it just came out even more fun than I could have imagined. I feel like I really need to do it. It's so subjective I feel like I really need to get in there and do it. It's just a lot of fun; it's a really cool concept, and I think it takes it to another level in a way that's compelling for me to go and do it myself.