Jessica Chastain In Talks For 'Iron Man 3'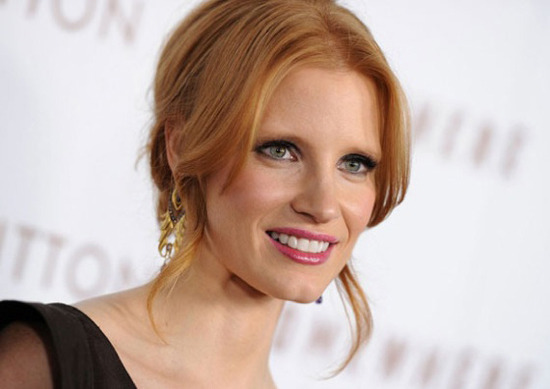 Looks like Iron Man 3 will be a meeting of redheads (or perhaps a battle), as Jessica Chastain is now in talks to play "a sexy scientist ever bit as smart as Tony Stark" in the film. That description is kind of depressing, as the whole 'sexy scientist' thing sounds like such a bad movie cliche. (I hear it and think of Tara Reid in Alone in the Dark.)
But I have faith in Shane Black, the co-writer and director of Iron Man 3. He can sometimes do great things with just that sort of superficially cliche role. And Jessica Chastain may be a relatively new talent, but she has proven herself to be tremendously capable in films like The Tree of Life, Take Shelter, The Debt, and more. I'll be happy to see her in whatever role Black wants to write for her.
Deadline says that Chastain was offered the role, and that scheduling issues originally seemed to be keeping her out of the running. At that point Diane Kruger, Gemma Arterton and Isla Fisher became possible alternates. But Chastain's schedule worked out, and so she should end up in the movie alongside Robert Downey, Jr., Gwyneth Paltrow, Don Cheadle, Scarlett Johansson, Ben Kingsley, and Guy Pearce.
We don't know what villain will be in the film, and don't even have confirmation that Kingsley will play him. Chastain's character could be working on either side of the villain/hero divide, but it seems impossible that she won't have some interaction with Tony Stark.