'G.I. Joe: Retaliation' Footage Screened At CinemaCon [Video Blog Reaction]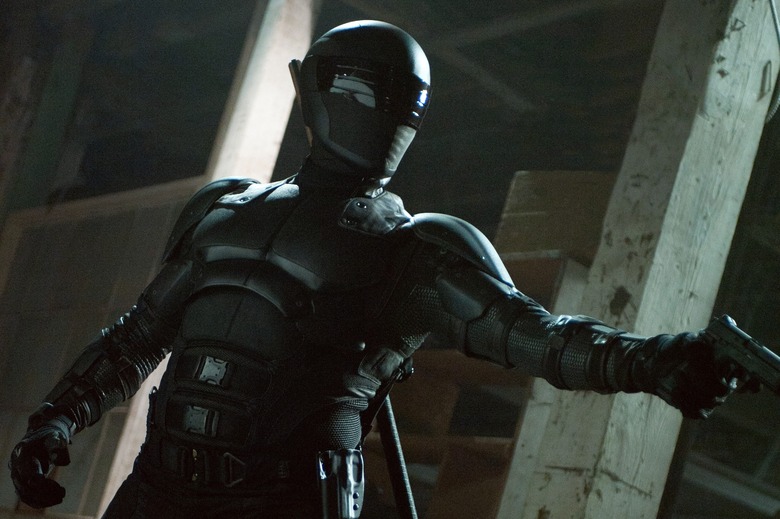 I'm writing today from Las Vegas, where I'm currently attending CinemaCon (not to be confused with Comic Con) — a gathering of movie theatre exhibitors which was formerly known as ShoWest. On Sunday I got the chance to preview five minutes of footage from Jon Chu's G.I. Joe: Retaliation, in addition to the new trailer which has just been launched online (see separate post). After the jump you can watch a video blog I recorded with Alex from FirstShowing and Frosty from Collider reacting to the footage that screened in Vegas.
Video Blog Reaction to 5 Minutes of footage screened at CinemaCon:
Written by: Rhett Reese & Paul Wernick
Directed by: Jon M. Chu
Cast: D. J. Cotrona, Byung-hun Lee, Adrianne Palicki, Ray Park, Jonathan Pryce, RZA, Ray Stevenson, Channing Tatum, with Bruce Willis and Dwayne Johnson
Synopsis: A follow-up to the 2009 release of G.I. JOE: RISE OF THE COBRA, which grossed over $300M worldwide.  In this sequel, the G.I. Joes are not only fighting their mortal enemy Cobra; they are forced to contend with threats from within the government that jeopardize their very existence.
Release: June 29, 2012