Francis Lawrence Offered 'Hunger Games' Sequel 'Catching Fire'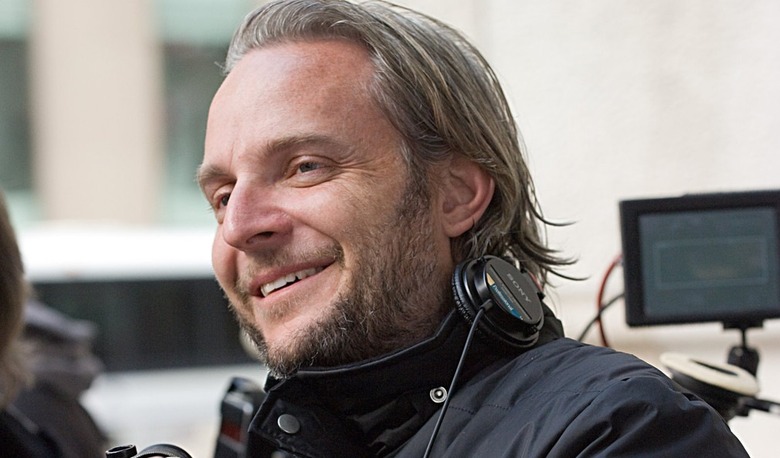 After narrowing down the field to two possible contenders earlier this week, Lionsgate has finally settled on a new director to replace Gary Ross for its Hunger Games sequel Catching Fire. Francis Lawrence has just received the offer to helm the sequel, beating out fellow finalist Bennett Miller (Moneyball). Though Lawrence and Lionsgate have yet to finalize the deal, considering how quickly the studio is moving on this project, we can probably expect them to do so soon. More after the jump.
One of Ross' reasons for leaving the series — and one major issue that newcomer Lawrence will have to deal with — was Catching Fire's compressed production schedule. Because star Jennifer Lawrence is obligated to shoot Fox's X-Men: First Class sequel in January, Lionsgate needs to get Catching Fire into production by August in order to hit its targeted November 22, 2013 release date. Fortunately, (Francis) Lawrence's late summer schedule looks free and clear, and he should have no problem getting right to working on the script with screenwriter Simon Beaufoy (Slumdog Millionaire) and author Suzanne Collins.
Frankly, Lawrence is perhaps the least interesting of the names that have been floated, and his resume isn't quite as impressive, either. Still, the features he has done indicate that he should have no problem transitioning into Catching Fire. He's proven his action chops as well as his affinity for edgier mainstream fare with films like Constantine and I Am Legend. Moreover, one hallmark of his works is his attention to eye-popping visuals. For all its flaws, even his last film, Water for Elephants, certainly looked very good. It'll be fun to see how he expands on the world built up by Ross and Collins in the first installment.
Discuss: So, Hunger Games fans — is Lawrence an acceptable pick?