Bradley Cooper Could Join Christian Bale In David O. Russell's 'American Bullsh*t'; Megan Ellison In Talks To Fund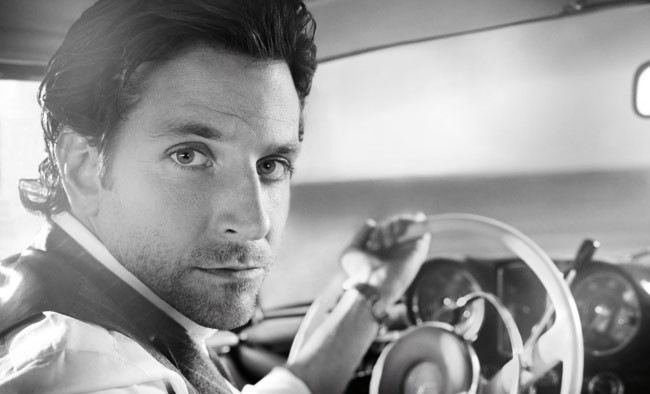 The last we heard of Sony's American Bullshit, David O. Russell's reps were adamantly denying his involvement in the picture, as well as the rumor that he'd cast his The Fighter star Christian Bale in the lead role. As of today, however, it seems that not only are Russell and Bale indeed attached, they're about to add a couple more collaborators. Indie financer Megan Ellison is negotiating to fund the picture, while Bradley Cooper is in talks to join Bale on the cast list. Not a bad start for a movie whose very existence looked kind of iffy just a few weeks ago. More details after the jump.
Eric Warren Singer's 2010 Black List script recounts the true story of "Abscam," an FBI sting operation set up in the late '70s and early '80s to take down corrupt members of Congress. Atlas Entertainment's Charles Roven and Richard Suckle are producing, with Sony Pictures likely to distribute — though before Sony actually puts the film in theaters, it'll almost certainly change the title.Deadline reports that Ellison is now in talks to fund American Bullshit, with an expected budget of $30-$40 million. Ellison only entered the producing game around 2010, but she's already involved with some of the most promising prestige pics of the next couple of years, including John Hillcoat's Lawless, Paul Thomas Anderson's The Master, Kathryn Bigelow's Zero Dark Thirty, Wong Kar-wai's The Grandmasters, Bennet Miller's Foxcatcher, and, um, Terminator 5.
If Cooper finalizes his deal, it'll mark his second time working with Russell, who recently directed him in The Silver Linings Playbook.  This time last year, Cooper was still best remembered as one of the hard-partying stars of the two Hangover films, but he's got a slew of interesting films coming up that should help reposition him as a top-shelf talent. In addition to Silver Linings Playbook, Cooper will also soon be seen in Derek Cianfrance's The Place Beyond the Pines, and he's currently shooting Susanne Bier's Serena.
Ellison and Sony reportedly hope to ink their contract for American Bullshit and get production on track to start shooting around January 2013. However, there are a couple possible roadblocks. For one thing, deals with the actors still need to be closed; for another, Russell has a few other options he's weighing, including Warner Bros.' The Mission and Tribeca Films' Buddy Cianci biopic.