Directing Bits: Chan-Wook Park Remaking 'The Ax', Tommy Wirkola Joins Gerard Butler's 'Afterburn'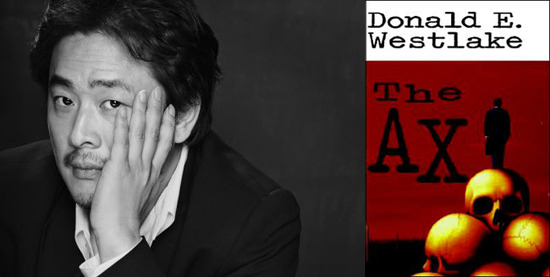 Having developed a reputation as one of South Korea's most renown directors, Chan-wook Park is currently putting the finishing touches on his first American outing, Stoker — and he'll be looking to yet another continent for his next directorial effort The Ax. A remake of Costa-Gavras' 2005 French film Le couperage, which in turn was based on a novel by Donald Westlake, the story centers around a man who gets laid off and struggles to find another job. As desperation sets in, he hatches a plot to kill off the competition. Park's been attached to the project since 2009, originally planning it as his follow-up to Thirst before he put it on hold to do Stoker.
In an interview with Korean JoongAng Daily, Park revealed that he's starting to look into casting and financing The Ax, so we can probably expect to see it hit within the next few years. It's unclear at this point whether Park will be staying in the U.S. for the film, or whether he plans to return to his native country. For what it's worth, though, Park says he'd like to continue working in both nations. "Actually, it doesn't matter to me where a film is made," he added. "If the story is good, I'll follow it." [via The Film Stage]
After the jump, a man who once brought us Nazi zombies redirects his attention to futuristic bounty hunters.
The picture has been in development for almost four years, with Tobey Maguire and Neal Moritz on board as producers, but progress will likely pick up now that Wirkola's on board. With Hansel and Gretel now in post for a January 2013 release, Wikola will likely head to Afterburn as his next project. [THR]