'Silent Hill: Revelation 3D' Set For Halloween Release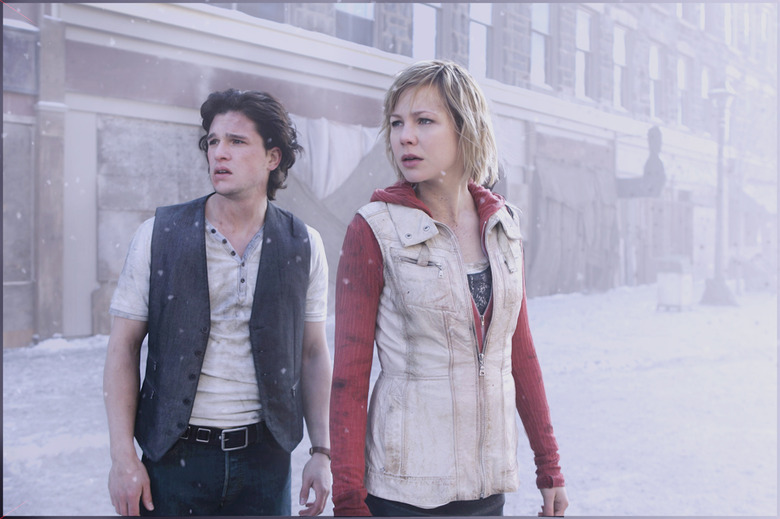 You might have forgotten that there is a new Silent Hill film that went into production last year, and has been in the editing room in recent weeks. Seems like the movie comes up every once in a while, then news on it goes quiet for months at a time.
But with a relatively well-received new Silent Hill game on shelves (I liked it OK, anyway) and an anthology of remastered classic chapters from the series also arriving, this is probably the best time to make a deal to distribute the new movie. And so Silent Hill: Revelation 3D has been picked up by Open Road, which will release the movie on October 26 of this year.
Variety reports the deal, repeating previously known casting info, such as that the film brings Sean Bean, Radha Mitchell, and Deborah Kara Unger back to the misty ghost town of Silent Hill. The film also features Adelaide Clemens, Carrie-Anne Moss, Malcom McDowell, and Kit Harington, also from Game of Thrones.
Michael J. Bassett (Solomon Kane) directed this sequel, in which "Heather Mason (Clemens) and her father (Bean) have been on the run from mysterious and dangerous forces. She discovers she isn't who she thinks she is, leading her deeper into a demonic world."
We also know that Moss and McDowell play Claudia Wolf and Leonard Wolf, who originally appeared in the video game Silent Hill 3. Claudia was a major character in that game. You can read more potentially spoilerish info about her here, and do the same for her father Leonard here.