'Coraline' Studio Laika Producing 'Goblins,' From 'Fantastic Mr. Fox' Animation Director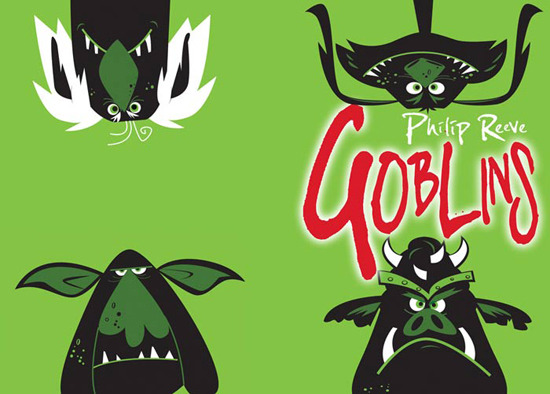 Animation house Laika has done a few supernatural-themed projects in a row, with Corpse Bride, Coraline and the forthcoming ParaNorman on its CV. Now the studio will make a third, as it plans to produce an adaptation of the Philip Reeve book Goblins, with Fantastic Mr. Fox animation director Mark Gustafson in the director's chair. (Laika and Gustafson just worked together with Wes Anderson on a commercial for Sony, and the director has been at the head of many other commercial projects for the company.)
A few more details follow.
We don't know who'll write the picture at this point, and there is no voice cast announced just yet. We can pass along the book synopsis, however:
This is a wild world of magical creatures and heroic adventure from the extraordinary imagination of Philip Reeve. The squabbling goblins who live in the great towers of Clovenstone spend their time fighting and looting. Only clever young Skarper understands that dark magic created by a vanquished sorcerer is rising again. From the lands of men come fortune-seekers – and trolls, giants, cloud-midens, boglins, swamp monsters, tree-warriors and bloodthirsty goblins are swept into a fabulous magical conflict to thrill all fantasy fans.
Gustafson has also been involved with the stop-motion Pinocchio that Guillermo del Toro has been part of with the Jim Henson Company, Pathé and Warner Bros. [Variety]