'The Baytown Disco' Sales Trailer: Roll Up Every '90s Gangster Movie, Then Add Rednecks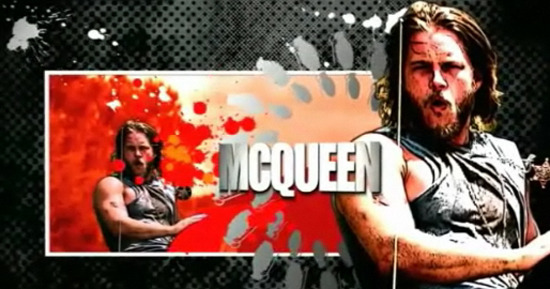 If you told me that The Baytown Disco was written and shot in the late '90s, some time in between the debut of Guy Ritchie and The Boondock Saints, I would believe it without question. This so-called Southern-fried thriller features three grimy redneck killers (Clayne Crawford, Travis Fimmel, Daniel Cudmore) hired by Eva Longoria to rescue her godson from Billy Bob Thornton. Oh, and there is a crew of assassins made up of strippers. Barry Battles directed from the script he wrote with co-star Griffin Hood.
This trailer (which looks like a sales trailer, rather than a final sales pitch meant for the general public) features an overload of '90s gangster cliches: foul-mouthed assassins! Cartoonish still-frame character introductions! Worldly conversations! Eccentric crews of killers! There's even a White Zombie song and Michael Rappaport. (And a little bit of A Perfect World, just to cover all bases.) If you've been looking for a successor to The Boondock Saints, this is probably it, with all the meanings that statement implies.
Thanks to Deadline for the trailer. Do yourself a favor and read the comments at Deadline, too. Comes off like a textbook example of how not to recruit all your friends to pump up the trailer for your movie when it goes online.
Oh, and here's the 2010 teaser trailer that led to the feature version of The Baytown Disco: