Mitch Hurwitz Talks 'Arrested Development' On Netflix, Hints At Possibility Of Additional Seasons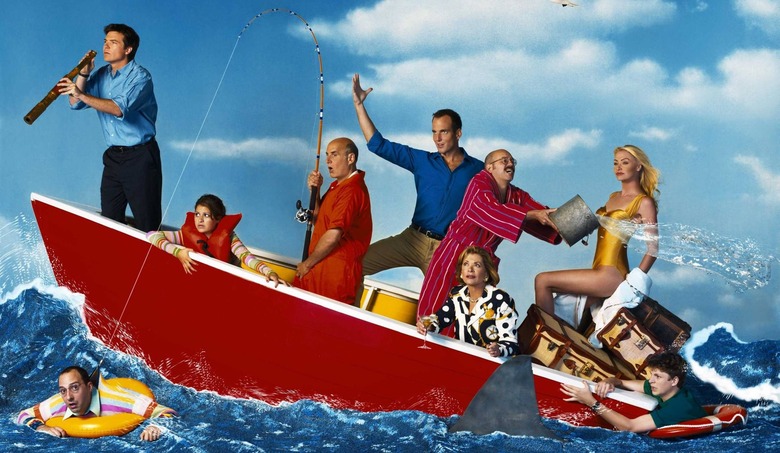 The pessimist in me still refuses to believe in an Arrested Development revival until the finished product is actually up there on the screen, but even I have to admit that with every little update, it's looking more and more like a reality. Last fall, Netflix picked up the exclusive rights to a ten-episode fourth season of the critically beloved sitcom to air in the first half of 2013. Now, as the production gears up for its summer start, show creator Mitch Hurwitz has offered a few more details on what we can expect when we check back in with the dysfunctional Bluth family. More after the jump.
"Because everybody is on separate shows, we had this idea to do kind of an anthology series and meet the characters, where they have been, one at a time," he said. "That is evolving into the old show again, even though the concept is slightly different." Hurwitz cited Netflix's plan to release all ten episodes for streaming at once, rather than over the course of a few months, as one reason for the change in plans.
Of course, one obvious downside of that model is the increased likelihood of spoilers hitting the web before everyone has a chance to catch up. But Hurwitz shrugged off those concerns. "It's comedy. The twists really aren't as important as the characters," he observed.
Understandably, Hurwitz wouldn't get too specific about plot details (though he did confirm that Scott Baio's Bob Loblaw would be back). However, he revealed that he intended to take full advantage of the new medium to work in red herrings and hints to upcoming twists, much as the first three seasons did.
"We are embracing the fact that these episodes are being 'aired,' so to speak, at the same time. And it is changing our storytelling; we had a lot of secrets that we were planting in storytelling," he said. "We'd also like to use the technology to provide additional material, where you might be able to access another part of the story." Hurwitz expressed his hope that viewers would be inspired to then go back and find the connections again, as if the fans who've practically worn out their original series DVDs with repeat viewings needed any encouragement.
Interestingly, though the fourth season of Arrested Development has been framed in the past as the build-up to a feature film sequel, Hurwitz and the cast teased the possibility of a fifth or sixth season, also on Netflix. "We would love this to be the first first of many visits," said Hurwitz. Considering that, as Hurwitz pointed out, the series has only become more popular since its demise, that doesn't seem entirely implausible.
In addition to the cast members who were present at the panel, Jason Bateman, Michael Cera, Tony Hale, and Portia de Rossi are also set to reprise their roles when the series starts filming this summer.