Darren Aronofsky Shopping Around George Washington Biopic 'The General'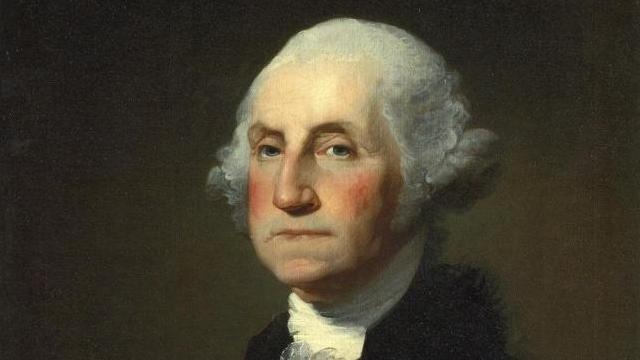 Abraham Lincoln is the subject of two films currently in production, but what about our nation's first President? American legend George Washington is getting into the movie business in a big way as Darren Aronofsky is shopping around an Unforgiven-style biopic of the president called The General. The plan is that he'll produce and direct. Paramount is likely to purchase the rights to the film, written by Adam Cooper and Bill Collage, as they have a first look deal with Aronofsky's production house Protozoa Pictures. More details after the jump.
Variety broke the news of the project which, if Paramount passes, would get shopped around to other companies.
Collage and Cooper wrote Tower Heist, Accepted and the Olsen Twins comedy New York Minute so The General is quite a departure. Aronofsky is currently casting his biblical epic Noah with Russell Crowe and was recently nominated for an Oscar for Black Swan. There's no word if The General would be next for the director after that.
The Variety story is very specific in saying story details are being kept under wraps but that The General is not a straight biopic. It doesn't seem like it's a straight genre film either. In fact, from the simple phrase "Unforgiven-like tale" the film oddly seems to fall right in between the two Lincoln films currently in production: Steven Spielberg's biopic (albeit it a focused one) and Timur Bekmambetov's straight genre action film.
Washington has been the subject of, and a character in, dozens of movies but not a major Hollywood production in many decades. His most famous recent portrayal was on the award-winning HBO series John Adams, played by David Morse. It's nice that the first American President might finally get the big budget Hollywood film he truly deserves.
How do you you see Aronofsky tackling this material?