Jason Reitman's 'Labor Day' Rounds Out Cast With James Van Der Beek, Gattlin Griffith, And More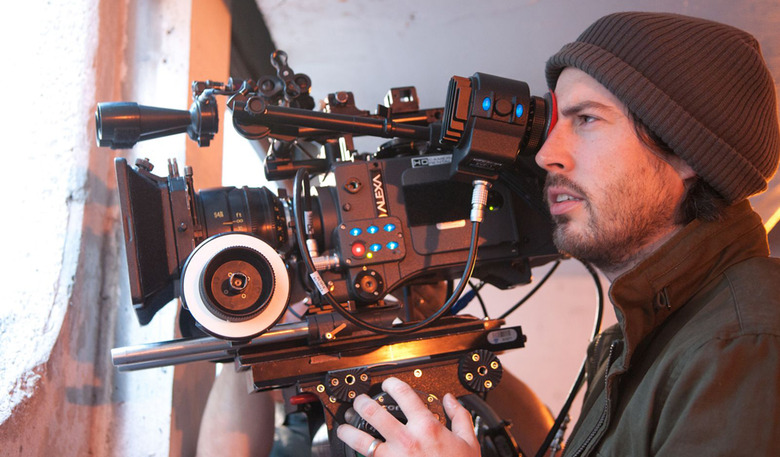 Thanks to Garry Marshall, I can't hear of any film with a holiday for a title without a brief flash of fear that it'll be another cringeworthy sequel to Valentine's Day. But no, Labor Day isn't another star-studded romcom, it's the next picture by Jason Reitman. And if his past track record — which consists of Thank You For Smoking, Juno, Up in the Air, and Young Adult — is any indication, it's one you'll want to keep on your radar for the next several months.
Josh Brolin has been circling the coming-of-age drama since all the way back in 2010, with Kate Winslet signing on last summer. As the start date approaches, Reitman's rounding out the rest of the cast with Gattlin Griffith, James Van Der Beek, and more. Hit the jump for details.
Griffith, who is currently in talks, won the Labor Day part after Reitman spent months searching for the right fit. The book is told from the boy's perspective, so the 13-year-old Griffith will carry quite a bit of the movie on his shoulders. Fortunately, Griffith's already racked up a fair amount of experience for a relatively young actor. He played Angelina Jolie's missing child in 2008's Changeling, and appeared as young Ryan Reynolds in last summer's Green Lantern.
Van Der Beek, meanwhile, has been cast as a police investigator investing a missing persons case. The former Dawson's Creek star currently appears as a regular on ABC's new comedy Don't Trust the B— in Apartment 23, playing a fictionalized version of himself. Also just added is Brighid Fleming (Gamer), who'll co-star as the young but worldly love interest of Griffith's character.
In addition, the cast also includes Tom Lipinski (Suits), playing a younger version of Frank, and Maika Monroe (Sofia Coppola's upcoming The Bling Ring), playing his hometown sweetie. In flashbacks, we'll see the pair getting married and having a kid upon Frank's return from Vietnam, only for him to realize that she's no longer the sweet girl he first fell for.
Last we heard, Labor Day was aiming for a Summer 2012 start for a 2013 release. As far as I'm concerned, Reitman's 4 for 4 so far with his feature directorial efforts, so you can bet we'll be keeping a close eye on this one as well.