Disney Developing A 'Mr. Toad's Wild Ride' Live-Action/CG Hybrid Movie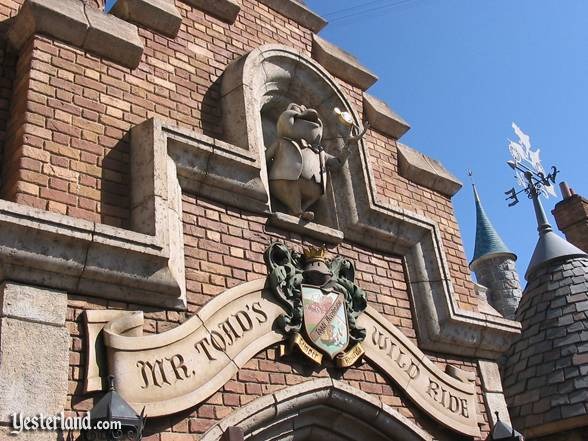 When the character of Brodie in Kevin Smith's Mallrats said "Everyone wants Mr. Toad's Wild Ride," turns out Disney executives were listening. They're now developing a live-action/computer generated hybrid movie based on the classic attraction that's been at Disneyland since the park opened in 1955. Commercial and music video director Pete Candeland has been attached to oversee the project, Justin Springer (Tron: Legacy) will produce and the search for a writer has begun. Read more after the jump.
Mr. Toad's Wild Ride is based on the The Wind in the Willows segment of the 1949 Disney film The Adventures of Ichabod and Mr. Toad. The ride itself attempts to duplicate a wild traffic chase through the streets of London.Deadline broke the news of this story, which is yet another attempt by Disney to duplicate the success of Pirates of the Caribbean. They're also currently developing films based on Jungle Cruise and the Matterhorn rides.
Candeland is best known for his work with the Gorillaz but also helped with the stunning intro to Beatles Rock Band which you can watch here. He worked in animation for a long time before that too, with projects like The Return of Jafar, All Dogs Go To Heaven 2 and Tank Girl.
Here's a video of Mr. Toad's Wild Ride from Disneyland (the Disney World version closed in 1998).
Without a script in place, there's no reason to think Mr. Toad's Wild Ride will be hitting the big screen anytime soon. But should it unfold as executives envision, it sounds like it'll be something in the mold of a modern Who Framed Roger Rabbit?
Do you think a Mr. Toad's Wild Ride movie is a good idea? Is there a creative, modern way to make it a fun movie?
Image: Yesterland.com