'The Bourne Legacy' Update: First Look At Edward Norton, Tony Gilroy Talks Visual Style And Tone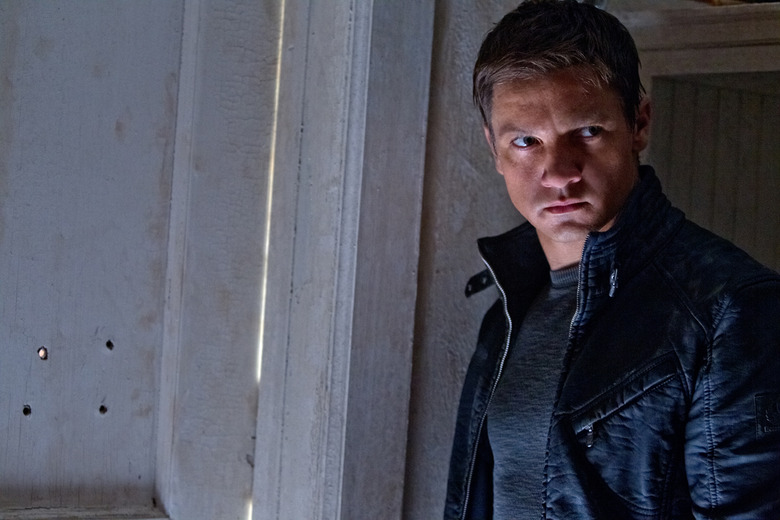 Part sequel, part spin-off, but all action-packed spy thriller, The Bourne Legacy is the rare live action summer blockbuster without aliens or superheros. It stars Jeremy Renner as an agent who, much like Matt Damon's Jason Bourne of the first three films, is a highly trained killing machine, triggered into action in a story related to the events of those first three movies. Tony Gilroy, the screenwriter of the earlier Bourne films, who also happens to be an Oscar-nominated director, is at the helm with a supporting cast including new additions Edward Norton and Rachel Weisz as well as series regulars Albert Finney, Joan Allen and Scott Glenn.
New photos from the film have come online revealing our first look at Norton's villain in the film and Gilroy confirmed that the shakey-cam action style pioneers in the first movies won't be present here. There's that and much more after the break.
The new images come courtesy of MTV,Kinopoisk and EW via The Playlist. Here they are.
Gilroy spoke to MTV about the film and first discussed, once again, how the events of the Doug Liman and two Paul Greengrass movies fit in with Legacy:
Everything that happened before was not a dream. Everything that happened was completely real, but you thought you knew what was going on. You thought you were seeing the world, and this movie is telling you that there's a much larger world, a much larger conspiracy beyond this. The events of the other three films are incredibly present, but they're not really in this very much. What happens in "Ultimatum" is really the spark that's blowing open the door to this movie because the Jason Bourne story is exploding out into the public. Being impossible to conceal any further is causing problems for this much larger conspiracy. "Ultimatum" plays in the background of the very beginning of this film.
He then talked about how Greengrass' visual style won't be present in this movie and how knowledge of the previous films isn't necessary but will be rewarding:
Everybody in the world ripped us off. It's been done to death at this point. It's on TV three nights a week, much less Bond and everything else. The worst thing that could have been done would be to just slavishly follow some cookie-cutter pattern of visual style and storytelling style. It's a bigger movie in the terms of the journey of it and the scale of it and the amount of stories in it and where it's going. The great thing about Jason Bourne was that he was claustrophobically stuck down and trying to figure out this moral question. The whole second film is about an apology. It's really about this guy trying to morally come to grips with the conflict between who he thinks he is and what he's done. This character in this film has no moral conflict whatsoever. Jeremy Renner's character has the reverse of amnesia. He knows exactly where he's come from. He knows exactly what the stakes are if he doesn't achieve his journey. It's a very different tone, yet it will be very rewarding to people. You should be able to see the movie and not see any of them before. It's been kind of ironic. The people that were having the most trouble getting their heads around the fact that we were doing this are actually the people who I think will ultimately be the most happy about what we're doing. It has a lot of payback for the true fans.
The Bourne Legacy will be released August 3. Do you think it'll be a hit?