Vince Vaughn To Star In Universal's 'Rockford Files' Movie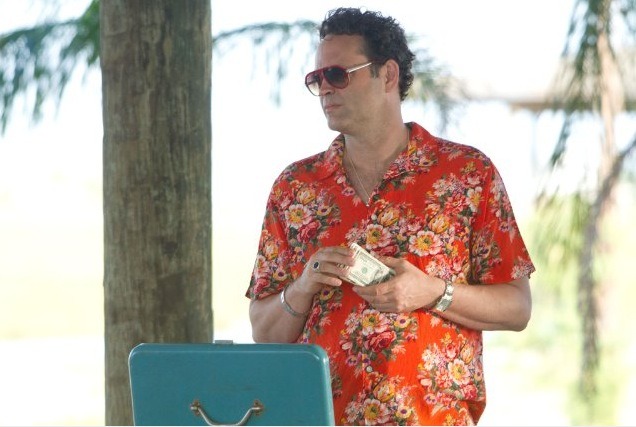 Producers have been unsuccessfully trying to get The Rockford Files back on television for several years and, at each turn, the show has been shot down. Of course the next logical step is to ignore that and make it into a movie! Universal has signed Rounders screenwriters David Levien and Brian Koppelman to write a big screen version of the Seventies TV series that starred James Garner as a former con turned down and dirty detective. The new film is being developed as a vehicle for Vince Vaughn, who'll also produce. Read more below.
Deadline broke the news of this deal but it's not made clear if there's any link at all between the failed TV pilot of a few years back (which starred Dermot Mulroney in the lead role) and this film version.The Rockford Files aired from 1974 to 1980 and spawned several TV movies in the 1990s. The story is always about a former criminal who gets a pardon and earns a meager wage by being a private investigator living out of a Malibu mobile home. He gets by more on his charm and street smarts than anything else.
That last fact makes it clear why Vaughn would be a good match for the role. However, one has to wonder if the adaptation is going to be R-rated to really buy into the whole Rockford vibe in a big screen way, or PG-13 and hope to go to a larger audience. I think whatever services the story best would be the way to go as The Rockford Files doesn't really have the name recognition that other shows of that era (Magnum P.I., Knight Rider, etc) might have for today's younger generation.
Do you think a Rockford Files movie starring Vince Vaughn is a good idea? Is it a franchise name people will turn out for?