David O. Russell Confirmed To Direct Biopic Of Rhode Island Mayor Buddy Cianci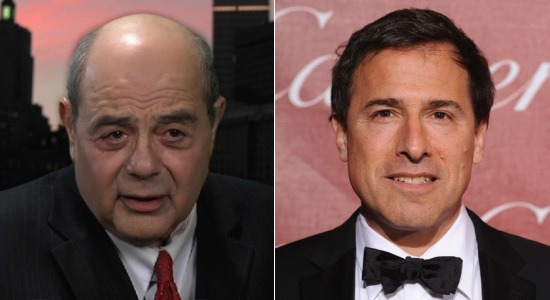 As David O. Russell puts the finishing touches on The Silver Linings Playbook, he's weighing a few different options for his next move. As of last month, it looked like a real possibility that he could be headed to American Bullshit, about a real-life sting of Congress by the FBI in the 1980s, but now it seems the Oscar-nominated director is set for a different political tale.
According to a new report, Russell has signed on to direct a biopic of Rhode Island mayor Buddy Cianci, based on Cianci's memoir Politics and Pasta: How I Prosecuted Mobsters, Rebuilt a Dying City, Advised a President, Dined With Sinatra, Spent Five Years in a Federally Funded Gated Community and Lived to Tell the Tale. Although Russell has been circling the picture for about a year now, he's finally made his attachment official. More details after the jump.
The new deal sets Russell to direct, not write, the movie, though producer Jane Rosenthal says he'll "have a hand" in the script. Rosenthal, who has been developing the project for some time through her and Robert De Niro's company Tribeca Films, is said to be nearing a financing deal for the movie.
Which all sounds well and good, but if there's one reason not to hold your breath, it could be Russell's recent track record. In the past couple of years, he's been attached to a number of projects that have failed to pan out for him, including Uncharted, The Fighter 2, 2 Guns, and Pride and Prejudice and Zombies. This one sounds pretty promising, though, so here's hoping Russell's involvement actually sticks this time around.