Nacho Vigalondo's 'Extraterrestrial' Will Be Released June 15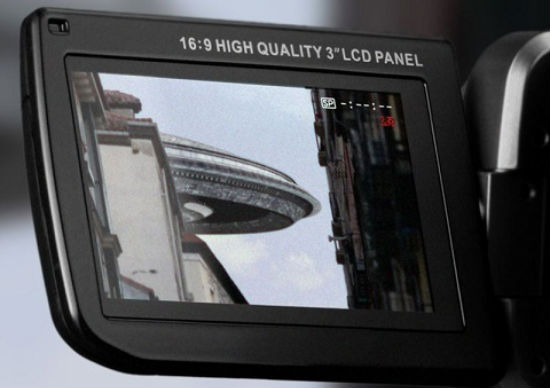 Nacho Vigalondo's name comes up so often that it's hard to believe the majority of people have only seen one of his movies. Of course, that movie is Timecrimes, which ranks up with Primer as one of the best time-travel, sci-fi movies in recent memory. He's currently working on Supercrooks, a big superhero movie with Mark Millar and his sophomore film now finally has a release date.
The film is called Extraterrestrial and it's wonderful. You can read my positive review here but the film takes the sci-fi setting of an alien invasion and uses it to make a screwball comedy that would make Cary Grant and Katharine Hepburn proud. Focus Features' off shoot Focus World will release the film on June 15 on VOD and select cities across the country. Plus, other cities can request the movie on Tugg.com. Read more after the jump.
Here's the official press release about the acquisition:
Focus World (www.FocusFeatures.com/FocusWorld), the unique alternative distribution initiative owned and operated by Focus Features, will distribute Academy Award-nominated filmmaker Nacho Vigalondo's science fiction comedy Extraterrestrial in partnership with Tugg, Inc. The movie will be released in theaters and via video on demand (VOD) beginning Friday, June 15th, 2012, and will also be available for audiences nationwide to create their own theatrical screenings through the Tugg platform. The announcement was made today by Focus President Andrew Karpen. The deal was closed by Avy Eschenasy, Executive Vice President, Strategic Planning, Business Affairs and Acquisitions, with Kent Sanderson, Director, Alternative Content & Distribution.
The unique distribution strategy will provide moviegoers with the opportunity to see Extraterrestrial both theatrically, via Tugg, as well as through Focus World's digital distribution network. While also being available to filmgoers across the country through Tugg, Extraterrestrial will have an initial theatrical release in select cities including Brooklyn, NY (at reRun's Gastropub Theater) and Seattle, WA (at the Uptown Theatre), on June 15th; North Hollywood, CA (at Laemmle's Noho 7), on June 22nd; and in Texas (at Alamo Drafthouse Cinema locations) in June.
Tugg's collective action web-platform will complement the established theatrical and VOD options by giving viewers in additional cities the ability to bring Extraterrestrial to their local theater. Through Tugg, an individual can create personalized theatrical screenings by selecting the date, time, and theater of their choice, and then spreading the word to their friends and fellow film fans. Once enough people commit to attending, the event will be confirmed and fans can host their own screening of the movie. To request a screening through Tugg, visit www.tugg.com/extraterrestrial; for more information on how Tugg works, visit www.tugg.com/howtuggworks.
In Extraterrestrial, a world premiere at the 2011 Toronto International Film Festival, Spanish writer/director Nacho Vigalondo follows up his cult feature Timecrimes by way of another sly and unexpected twist on a sci-fi genre – an alien-invasion tale. Two strangers in Madrid, fresh off a one-night stand, find their morning after disrupted by a suspicious neighbor, a jealous ex, and a mysterious flying saucer suddenly hovering over the city. Entertainment One will release Extraterrestrial on DVD later in the summer.
"We're thrilled to be able to bring Nacho's work back to audiences in the United States. This strategy allows his fans to see Extraterrestrial either on the big screen with an audience, or in the comfort of their own homes," said Focus' Avy Eschenasy.
Here's the trailer for Extraterrestrial:
Mark June 15 on your calendar and definitely check this one out. You won't be disappointed.
Source: Deadline