First Look: Aaron Eckhart As The Monster In 'I, Frankenstein'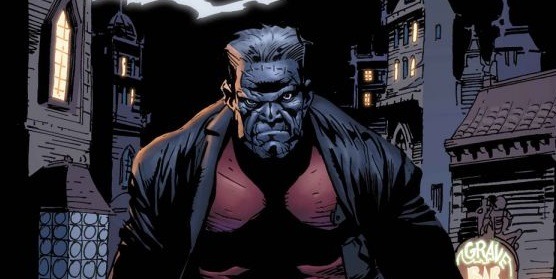 Stuart Beattie is currently directing Aaron Eckhart as a modern version of the creature from Mary Shelly's Frankenstein. The film I, Frankenstein is based on the graphic novel of the same name by Kevin Grevioux, with Eckhart taking a lot of inspiration for his version of the monster directly from the Shelly original.
Now we've got the first photos of Eckhart in costume and makeup for the film. Hit the jump to compare his look on set to the graphic novel depiction of the monster, above. 
Flickr user Everhardt Strauss posted this image, which came to our attention via ComingSoon.
I, Frankenstein has been shooting in Australia, and it still has a February 22 2013 release set. Bill Nighy is also in the picture. Here's a little more info:
I FRANKENSTEIN is a modern-day epic: Frankenstein's creature, ADAM, has survived to present day due to a genetic quirk in his creation. Making his way to a dark, gothic metropolis, he finds himself caught in an all-out, centuries old war between two immortal clans. As writer/director, Stuart Beattie said, "Mary Shelly's story is about the creation of the first human being. This is the story about that being becoming human."
"We've tremendously enjoyed making our UNDERWORLD franchise films and we are looking forward to working with Stuart and our partners at Hopscotch and Lionsgate to create a new world for a legendary character," said Lakeshore's Tom Rosenberg.