Rumor Control: Jennifer Connelly And Saoirse Ronan NOT Being Eyed For Darren Aronofsky's 'Noah' [Updated]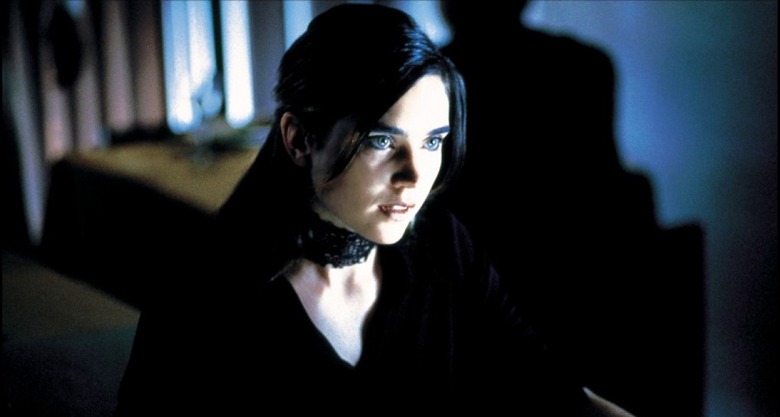 Update from Editor Peter Sciretta: We have been told that there is no truth to this rumor. Original story follows.
The last time we saw Jennifer Connelly in a Darren Aronofsky movie, she was curled up in the fetal position after having hit rock bottom at the end of 2000's Requiem for a Dream. But in real life, of course, that movie had a much happier conclusion, with Connelly drawing raves for her fearless performance. Now Connelly and Aronofsky may be headed back to work together a second time, for his upcoming Biblical epic Noah. The project would also reunite her with Russell Crowe, who starred with her in 2001's A Beautiful Mind.
Meanwhile, the project also appears to be reaching out to the younger generation, as Saoirse Ronan (Hanna) is reportedly being eyed for a supporting role. More details after the jump.
The site had no information on whom Ronan could be playing, saying only that the studio was looking to put her in a supporting role. Based on the source material and Ronan's age, however, The Film Stage has surmised that she'd likely be cast as one of Noah's daughters-in-law. Without knowing too much about either character, I can only say that Connelly and Ronan are strong, talented actresses that would probably do well in any part that Aronofsky's film calls for.
Noah has been a very long time coming for Aronofsky, who co-wrote with Ari Mandel. He's been interested in the Biblical tale since the age of 13. But don't expect Aronofsky's version of the tale to bear too much resemblance to the one you heard in Sunday school:
I don't think it's a very religious story... I think it's a great fable that's part of so many different religions and spiritual practices. I just think it's a great story that's never been on film. (...) He's a dark, complicated character. The tragedies we perform on each other are so well reported. Quite clearly, the planet is dying, and we are dying on it.
Of course he's dark and complicated — he's the protagonist in an Aronofsky film, after all. Paramount and New Regency have set Noah for a March 28, 2014 release date, with shooting to commence in July.