Video: /Film Readers React To 'The Cabin In The Woods'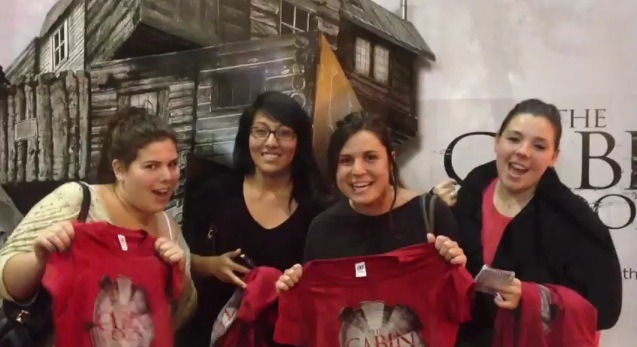 On April 9 2012,  readers of /Film as well as FirstShowing.net were treated to a free, early screening of Drew Goddard's The Cabin in the Woods in San Diego, CA. The film, co-written by Joss Whedon, is about a group of friends who think they're just going on a nice quiet wilderness vacation and find something much, much more. Star Kristen Connolly was on hand to answer questions, fans got free swag and all was right with the world.
After the screening fans were asked to line up and tell us what they thought of the film. Russ has already weighed in with his thoughts and, after the jump, see what your fellow readers thought .
Thanks to everyone who appeared in the video. It was a much smaller cross section than people who were actually at the screening and I owe you all for being willing to participate.
As usual, apologies for the shaky cam and shoddy editing. I'm a writer, not a filmmaker. Obviously. But the non-spoiler excitement of all the fans at the screening is pretty hard to deny.
The Cabin in the Woods is now playing.