Leonardo DiCaprio To Star In Dennis Lehane Adaptation 'Live By Night'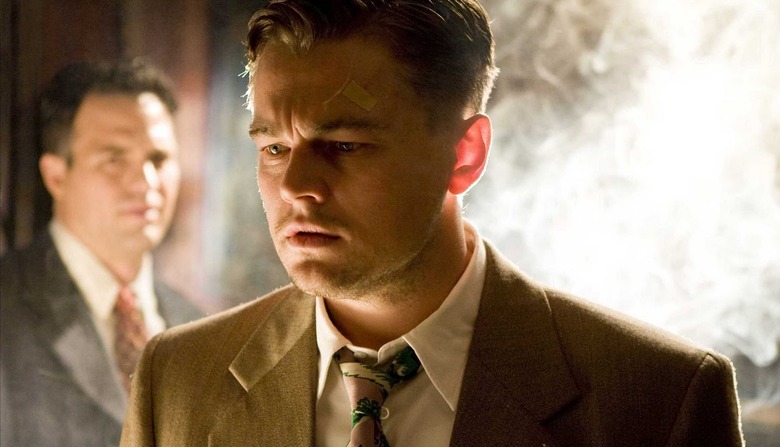 When you're an actor as popular and talented as Leonardo DiCaprio, I imagine your office looks like a scene from Willy Wonka and the Chocolate Factory. The difference being, instead of delicious sweets, all the treats are the best scripts and properties in Hollywood and you can just pick and choose whatever you want. Work with Martin Scorsese, Christopher Nolan, Clint Eastwood, Baz Luhrman and Quentin Tarantino all in succession and then have a bevy of high-end projects to choose from next such as The Wolf of Wall Street (which he'll shoot in August), The Devil in the White City and Satori, just to name a few. Not to mention he runs the company that's developing Akira, The Twilight Zone and more.
One more property can now be added to the Leo list and, like the others, it comes with a staggering pedagree. Warner Bros. has acquried the rights to author Dennis Lehane's next novel, Live By Night, to star DiCaprio and be produced by his Appian Way Productions. Lehane is the author behind Oscar bait like Mystic River, Gone Baby Gone and Shutter Island. Read more about the property below.
Live By Night has yet to be published so there's no official plot synopsis. However, according to Deadline who broke the story, it's a follow-up to Lehane's 2008 book The Given Day which was set right before World War I. Live By Night will follow several of those characters into the Prohibition era and, if it follows the same forumla, will set fictional drama against the backdrop of real-life events.
Warner Bros. also owns the rights to The Given Day and reportedly Live By Night will be followed up by a third book in an unofficial trilogy. There's no word if they'll attempt to produce them in order or consolidate.
With the book not being released until Fall and DiCaprio having a fair amount of projects on his plate, I wouldn't hold your breath for this one. But, anything can happen as the star only has one more movie set in stone on his schedule.
Are you a Lehane fan? Does this sound like it has potential?