'Looper' Trailer With Audio Commentary From Director Rian Johnson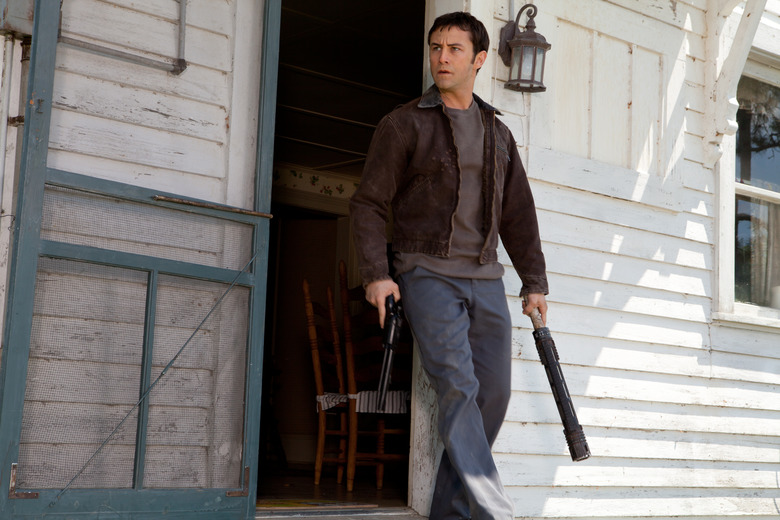 One of the several big news stories this week was the premiere of the teaser trailer for Looper, director Rian Johnson's time-travel action film starring Joseph Gordon-Levitt, Bruce Willis and Emily Blunt. We kind of flipped out for the trailer at WonderCon and based on the comments here on the site Thursday, you did too. It looks fantastic. Unfortunately, we all have to wait until September 28 to see how the whole thing plays out.
Johnson himself is equally excited to show off what he's got (as he said in my interview with him recently) and did a little director's commentary over the trailer to help provide context and teases about what it shows. Check it out after the jump.
Thanks to MTV Movies for getting Johnson to do this. Here goes.
Get More: Movie Trailers, Movies Blog
It'll be exciting to see the next trailer, which will obviously get a bit deeper into the actual story of the movie. This teaser focuses mainly on the premise of present day assassins of time travelling baddies but Johnson hints at more depth, specifically by referencing Emily Blunt's character and Gordon-Levitt's performance.
Here's the official plot synopsis of Looper.
In the futuristic action thriller Looper, time travel will be invented – but it will be illegal and only available on the black market. When the mob wants to get rid of someone, they will send their target 30 years into the past, where a "looper" – a hired gun, like Joe (Joseph Gordon-Levitt) – is waiting to mop up. Joe is getting rich and life is good... until the day the mob decides to "close the loop," sending back Joe's future self (Bruce Willis) for assassination. The film is written and directed by Rian Johnson and also stars Emily Blunt, Paul Dano, and Jeff Daniels.