Sequel Bits: 'Iron Man 3' Casting Call Hints At Mandarin Storyline, Plus: 'G.I. Joe: Retaliation', 'Dumb And Dumber 2', 'Skyfall', 'Ice Age: Continental Drift', 'Piranha 3DD'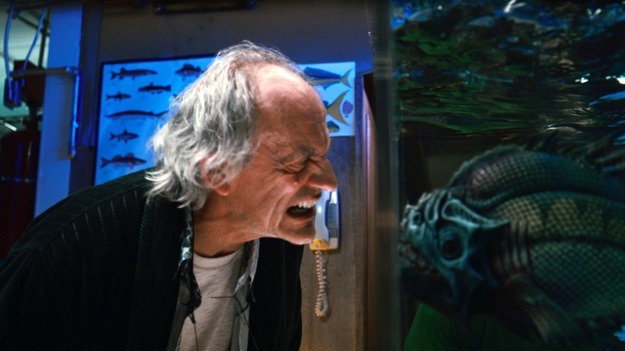 After the Avengers face off against Loki in next month's The Avengers, Tony Stark will be striking out in his own to contend with his own nemesis — but who will it be? After the jump:
Is Iron Man 3's big bad the Mandarin?
G.I. Joe is testing two different endings
Peter Farrelly talks Dumb & Dumber 2
Cast interviews from the set of Skyfall
Seven new images from Piranha 3DD
A small peek at Ice Age: Continental Drift
The production is now searching for extras of "all types, all ages & all ethnic descents" in North Carolina for a shoot this Saturday. But what's notable is that the call emphasizes "a special need for those of Chinese as well as Middle Eastern descents." In the comics, the Mandarin hails from China. Iron Man 3 opens May 3, 2013. [CBM]
If the early trailers for G.I. Joe: Retaliation left you wondering how things would turn out for the Joes, well, Paramount is apparently wondering the same thing. According to Nuke the Fridge, the studio has started test screening the film with two different endings, so that some audiences see one possible conclusion while the rest see the other.
We don't know what the possible outcomes are for Retaliation, but GeneralJoes notes that there were rumors of The Rise of the Cobra having two potential endings as well, and of audience reaction changing the fates of two of the characters. So if you find yourself at one of these test screenings, please, for the rest of us, choose wisely. Retaliation hits theaters June 29. [CBM]
With Dumb and Dumber 2 aiming to shoot this fall, Farrelly Bros. fans are naturally wondering what, exactly, the plot will entail. While Peter Farrelly seems reluctant to dive into too much detail, he offered one small reveal in a recent interview. "It picks up today. It's 17 or 18 years later," he said. "It's not like a month after that happened. It's today. And we explain what [Harry and Lloyd have] been doing all those years."
Farrelly explained that part of what appealed to him about a Dumb and Dumber 2 was that the first film had ended in such a way that he felt there was more to be told. "Dumb and Dumber, we left them exactly where we found them at the beginning," he said. [Moviefone]
Coverage on Skyfall been pretty intense, with what feels like a new behind-the-scenes video or cast interview every time we turn around. But after four years of going without 007, can you blame us for being extra excited?
The latest tidbit to drop from the set is a three-minute video featuring stars Daniel Craig, Javier Bardem, and Bérénice Marlohe discussing the new movie. Craig reveals that James Bond starts out "in a good place" this time around, which will be nice to see after how sad he looked in the last two films. Watch it below:
Sony will release Skyfall November 9 in the U.S. [Coming Soon]
Anti-piracy warnings aren't generally anything to get excited about, but if you're curious to see more of Ice Age: Continental Drift, this video may be of interest to you. Bleeding Cool noticed that the latest video from UK's Find Any Film's Moments Worth Paying For campaign offers a few snippets from the animated sequel that I don't think we've seen in previous trailers:
See the rest of Ice Age: Continental Drift when it opens July 13.
If you feared that Piranha 3DD would be unable to replicate the goofy, gory, over-the-top pleasures of the original, let these new stills help put your mind to rest. In these seven photos, we get glimpses of bikini-clad babes, a half-eaten leg, the Hoff on Hoff Watch, and general, blood-soaked mayhem. Check 'em out:
Having awoken from their spring break extravaganza at Lake Victoria, the swarm heads upstream where they look to make a meal out of Big Wet, a local water park where when it comes to fun, nobody does it wetter! Thought they came to get wet, get loaded and get some, the staff and patrons get more than they bargained for when they must face the fiercest, most bloodthirsty piranhas yet. Lead by the strong-willed, studious Maddy and her friends, Barry and Kyle, the trio must dive in and take on these man-eating creatures using every ounce of their being...but can they be stopped?
Starring Katrina Bowden, Christopher Lloyd, Ving Rhames, Danielle Panabaker, Paul Scheer, David Hasselhoff, and more, the deservedly R-rated Piranha 3DD opens June 1. [Coming Soon]